Date of completion
July 2022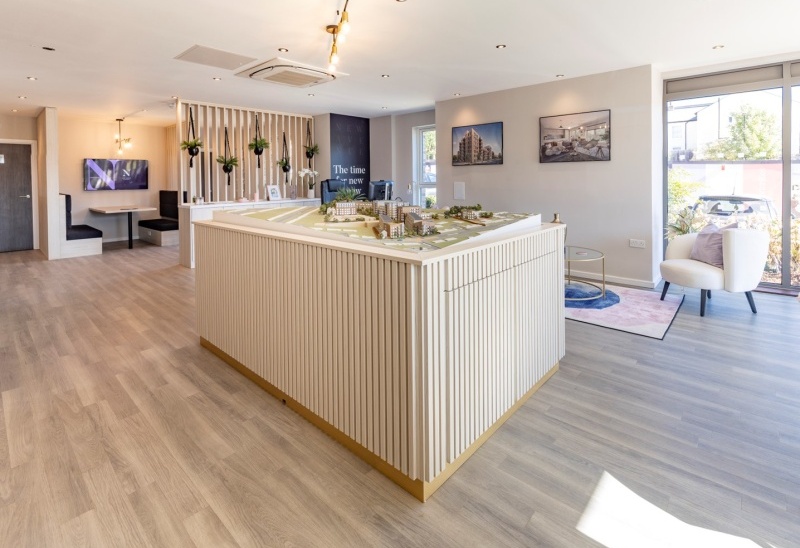 How we helped
The team at Countryside came to Focus' Spaces team for our expertise in re-designing their sales for New Avenue to reflect the branding but also updated the look of the space to be more modern and exciting for sales teams and customers.
Working alongside the Creative team, a new brand was created which we were able to bring to life onsite and using our digisuite™ system helped create an immersive environment in which any screen at any point could be utilised to become a presentation piece.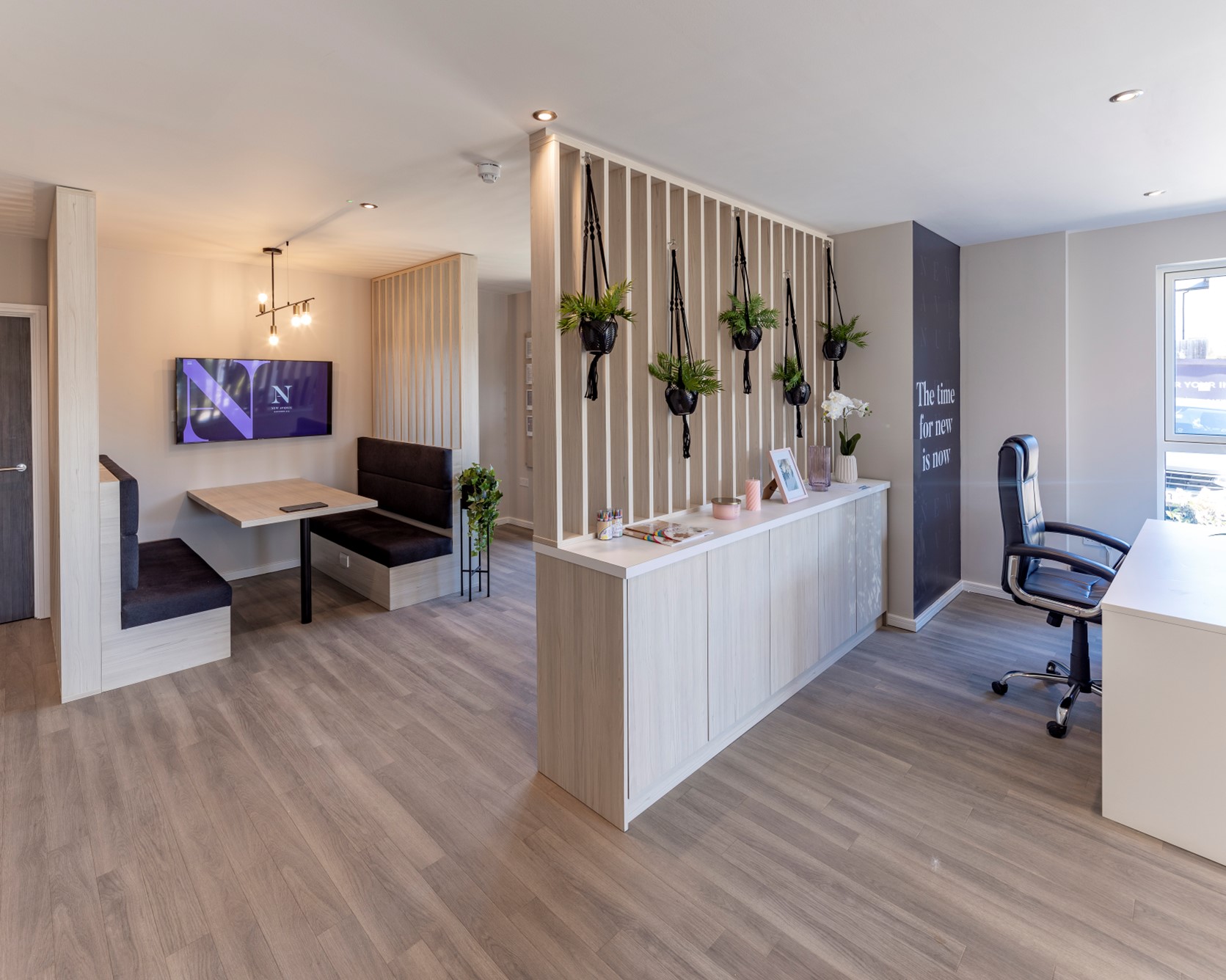 What was achieved
The suite itself was set on a green landscape, to bring this inside, the design team covered the suite in artificial planting, alongside delicate styling options which complemented the brand, location and persona.
The rectangular space was zoned into four categories; sales, interactive, collaborative and relaxation.
To achieve this without a solid partition divide, we opted for light oak timber slates and a range of heights within the space. Creating depth but also carrying the customer through the space.
Full height towards the back of the suite sits a booth which formed both a flexible space for both countryside staff members and customers to host private conversations, without feeling enclosed or out of the loop.
What the client had to say
"It's been a pleasure working with Focus' Spaces team on this Marketing Suite install. A stress-free process with amazing results at the end." – Leanne Mackenzie – Marketing Manager, Countryside