Date of completion
December 2020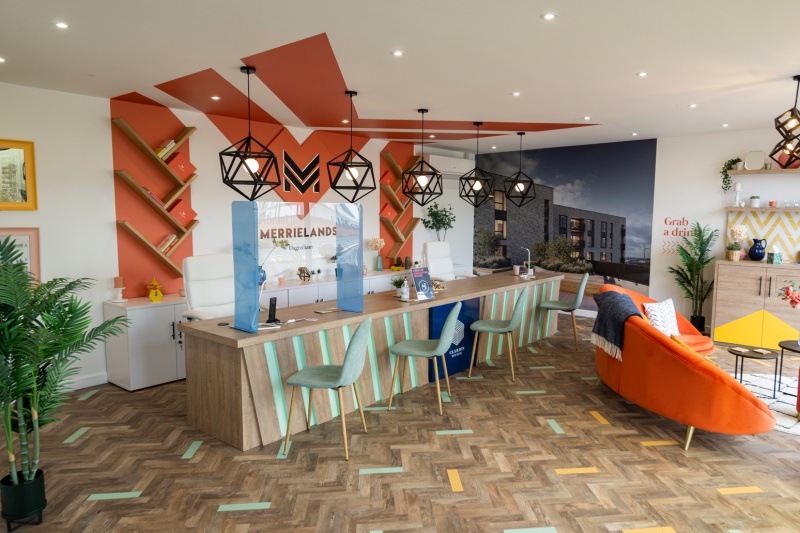 How we helped
Clarion came to us needing an exciting, purpose-built marketing suite that created a buzz for the new homes available. Being one of the first branded experiences on-site, we utilised one of our PODs as it can be built offsite with a quick turn-around on-site to cause minimal disruption to the local area. The POD wide has a large expanse of glazing at the front to create a huge impact on arrival to the site, the space has become a beacon in the area as the Marketing Suite is positioned as soon you arrive on site. We collaborated with the Creative and Media teams to ensure a seamless customer experience from the marketing collateral to the on-site experience. The client was keen to celebrate Dagenham as an area as well as the vision for the development and community they are building.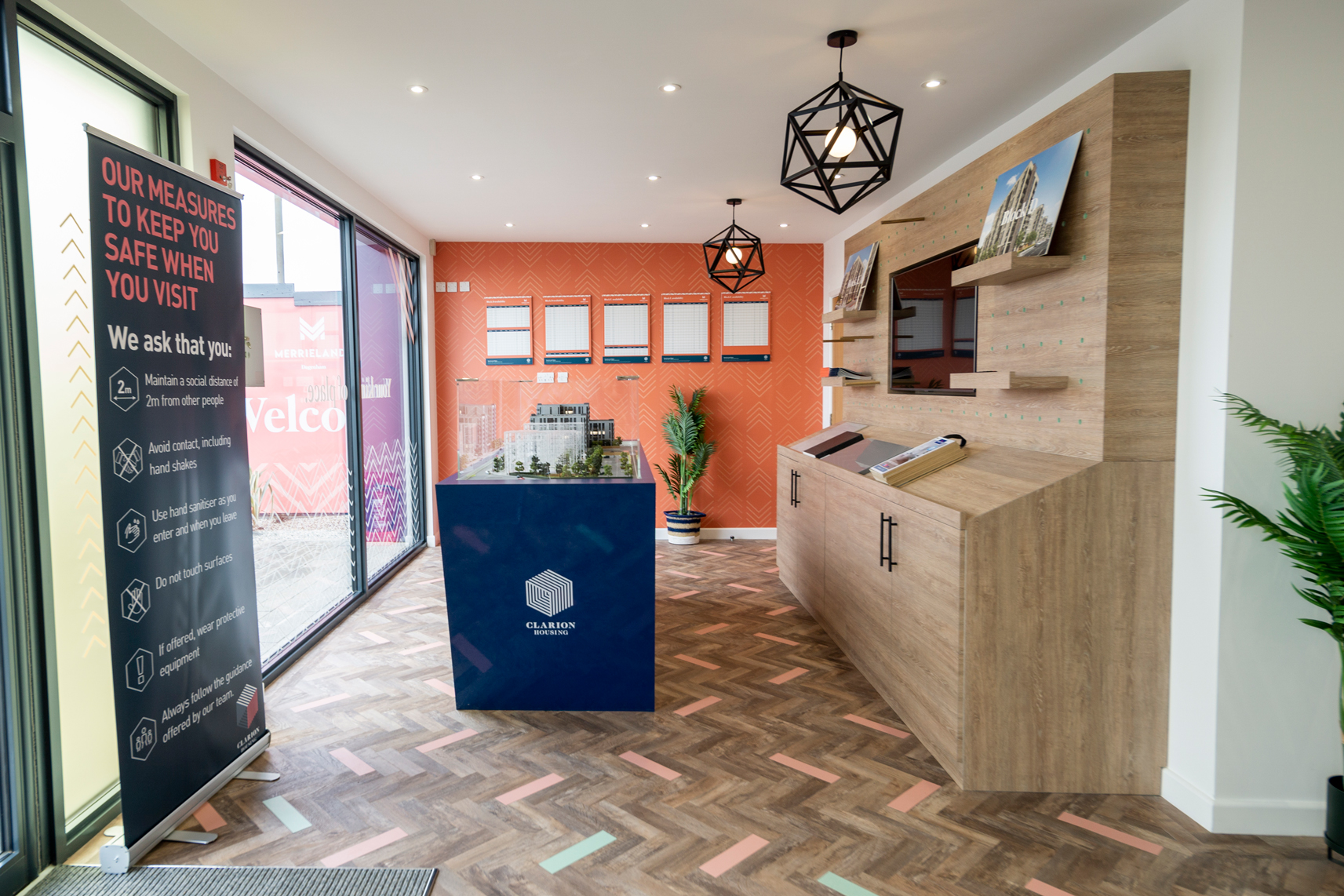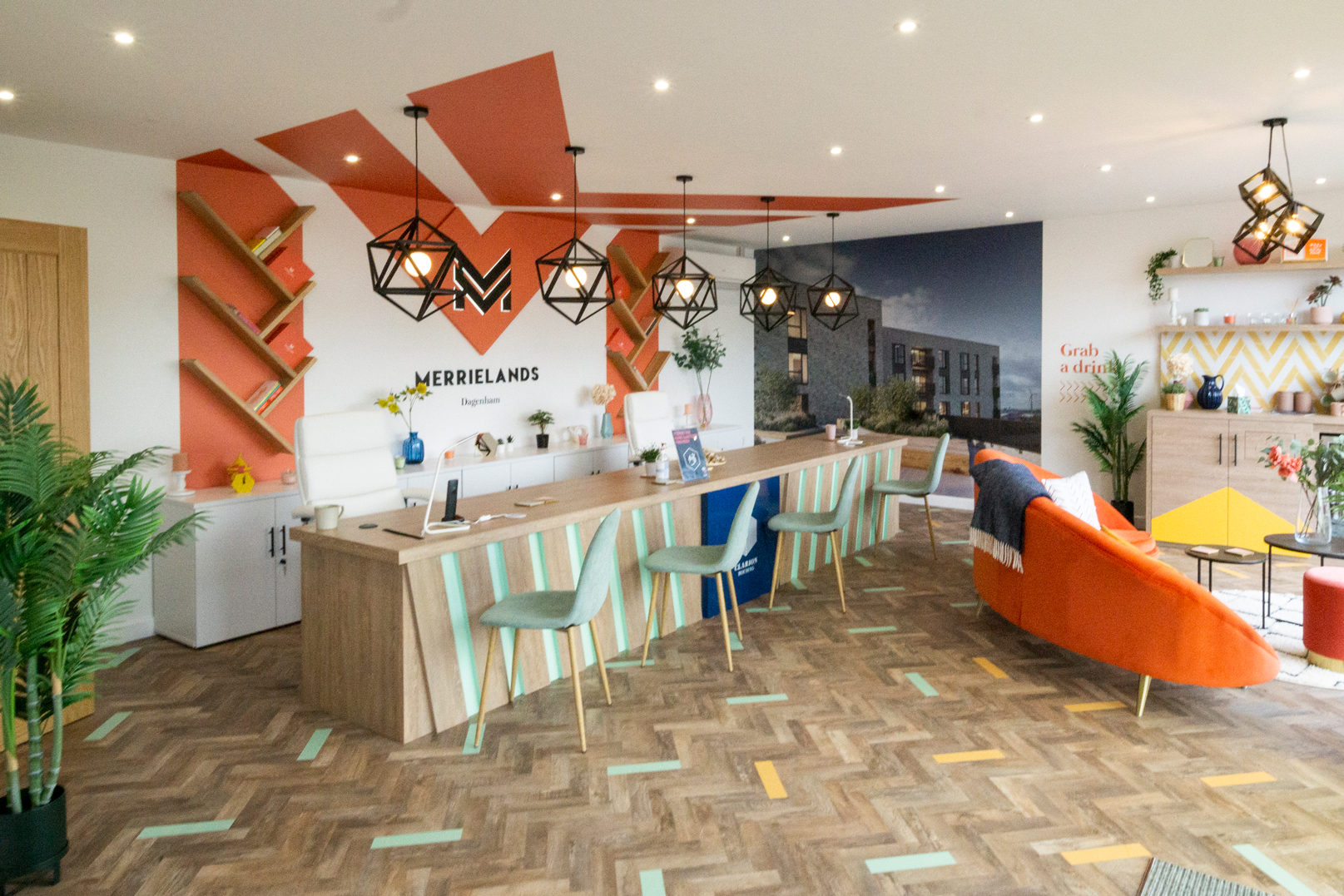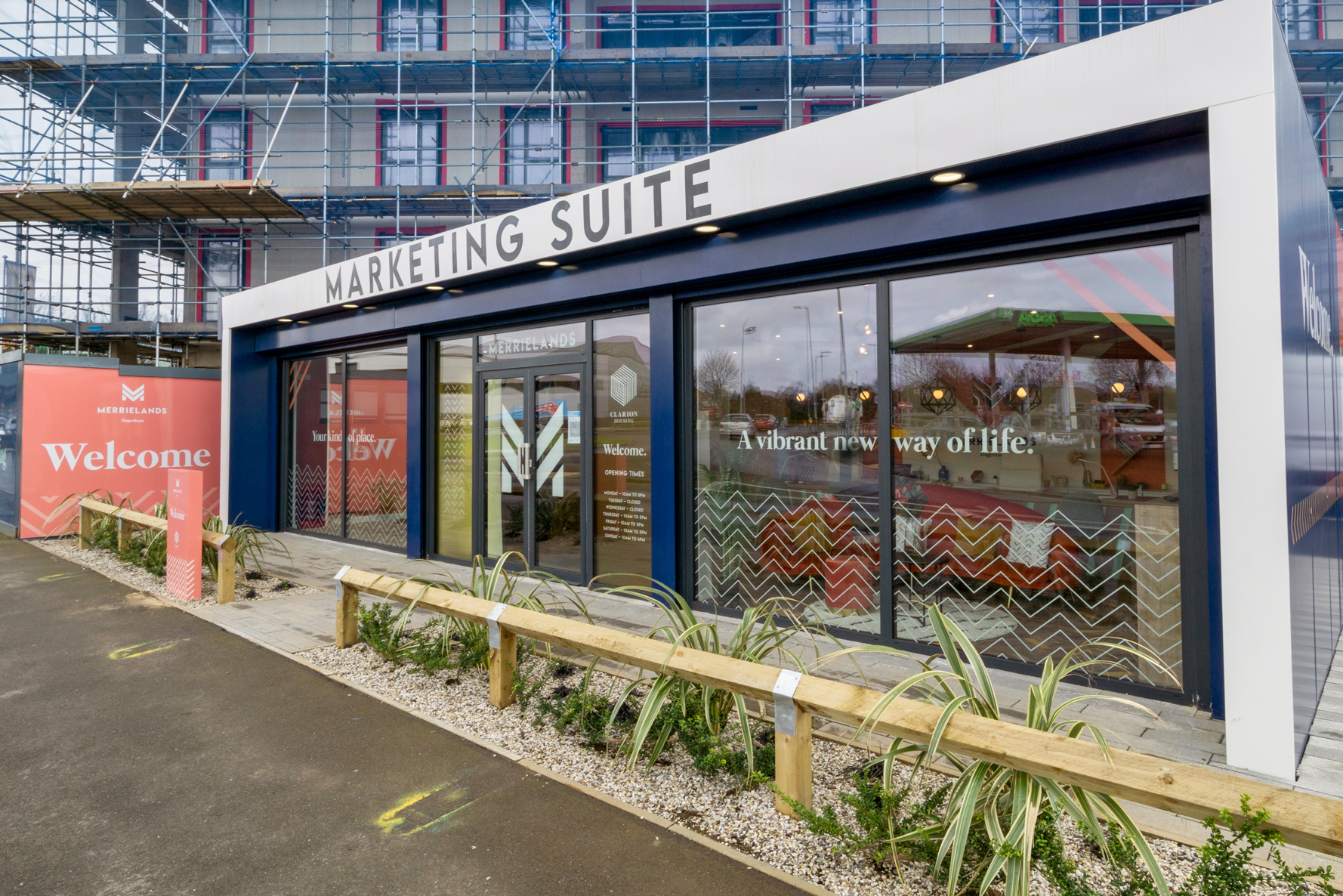 What was achieved
This was a great project where we collaborated with the Creative team, they created vibrant branding to create a buzz and excitement around the development.
The colour palette was a huge inspiration for the space, combining corals, mint greens and yellows. We wanted to showcase this playful colour palette throughout the herringbone flooring with touches of colour throughout.
We created a bold feature graphic mural on the wall behind the desk, using an oversized "M" shape to cover both the walls & ceiling.
Angles was a key part of the design, having an angular model plinth, feature angled slats within the desk as well as touches of this design from the finishes to the dressing of the space. We broke this up with a large bespoke curved sofa which zoned the customer lounge with an adjacent café bar.