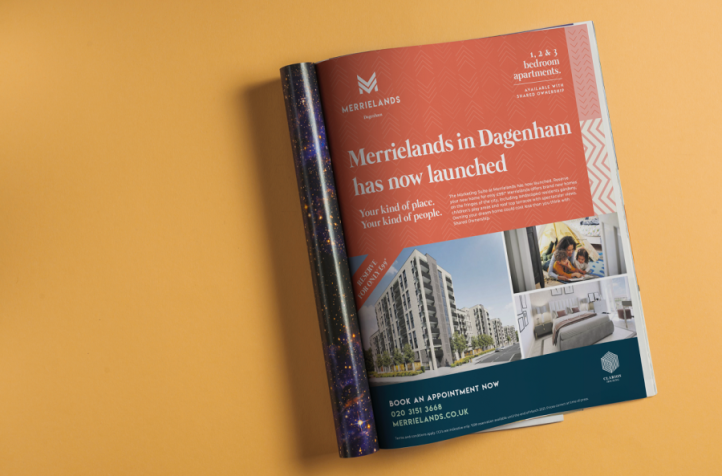 How we helped
The Media team were briefed on coming up with a media recommendation and strategy for Merrielands – a 4-acre brownfield site (formerly part of the Ford Dagenham plant), transformed into a new community of homes that will form an important part of the overall regeneration of the area.
The strategy
We base our work around 'understanding' both the highly nuanced needs, wants and barriers of the target audiences and the overall proposition of the development, to see how aligned we are.
This involves using data tools to research the local market as well as deep local area knowledge to determine what USPs we have and drive campaign appeal in search of conversions.
The tactics
Our target audience was identified as confident internet users: young, driven and have aspiration, earning salaries that could grow. We identified that we needed to target specific geo-locations. This showed matching characteristics to be younger, with higher levels of employment and Mosaic segments that suggest a desire to own. As part of our local area and media strategy research, we identified that we would need to look outside of the development radius to reach this audience.
Success for the media strategy would take the shape of a CPL target of £100 or less across all media channel activity, driving a high volume of quality leads for the clients CRM and sales to follow up and convert to a reservation.
The execution
At the time, the UK was in a pandemic, therefore we executed our media planning and buying with an "in-home" media strategy. Our media execution focused on digital (social, search and display programmatic) and direct mail to handpicked locations, ensuring we could impact our target buyers while they were at home.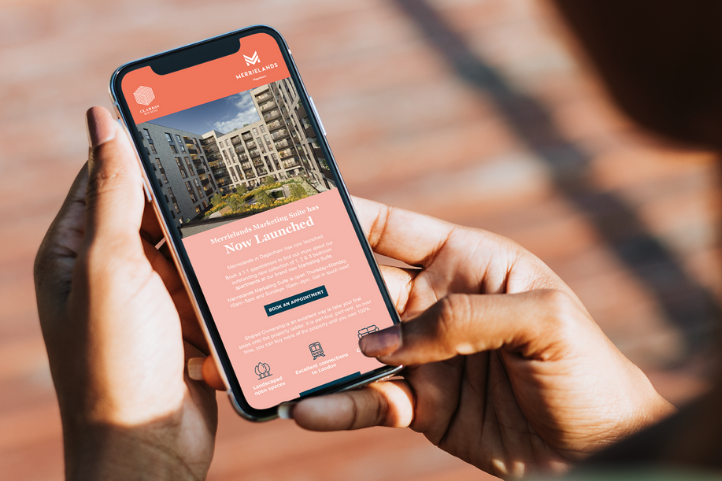 What the client had to say
"The media proved its worth in the results. We had great interest before launch with both days fully booked.
A total of 42 visitors with more than 20% of the first released apartments are under applications and expression of interest.
We couldn't be happier, particularly when you consider the unprecedented circumstances 2020 presented." – Clarion Housing
1,280 Leads Generated
In the 5-month period leading up to the launch, our omnichannel media campaign generated 1,280 leads.
£30 Average CPL
Across both social media and search channels, we achieved a CPL well below the industry average.
313 Tracked Calls
From both online and offline channels, our campaign generated 313 calls to the Merrielands sales team.
22 Reservations
In the first phase of the launch, 22 of the 62 home were reserved, and since then 35% sold in the 10 weeks since launch.