Date of completion
December 2021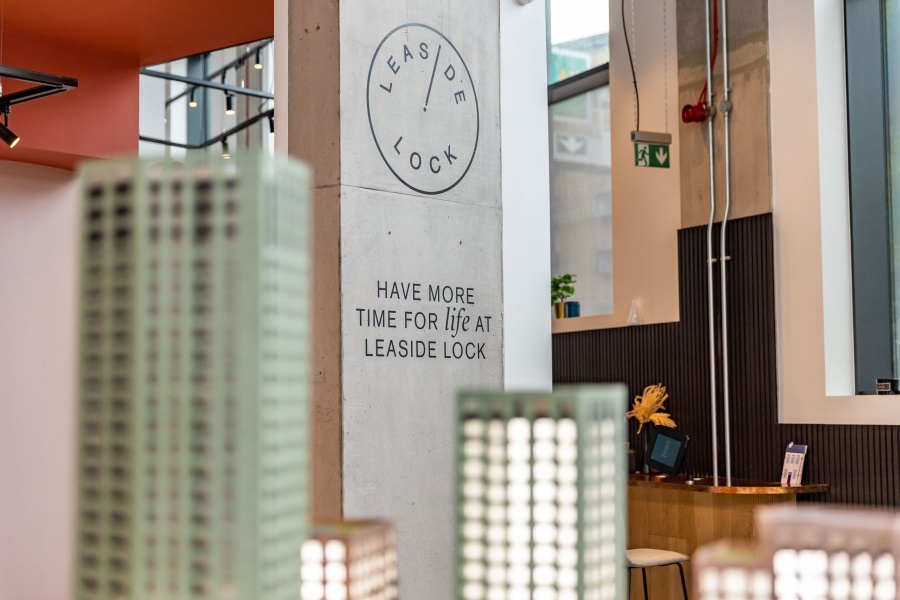 How we helped
Guinness Homes asked us to re-launch their Leaside Lock development in Bromley-By-Bow, working alongside our Creative and Media teams, who would create a new brand and identify a streamlined audience.
This collaborative approach gave us the opportunity to embed the branding, creative style, and messaging into the physical site that potential purchasers would experience. We provided an immersive, 360 customer experience in the physical space for both the sales phase and permanent spaces that prospective residents would live with every day.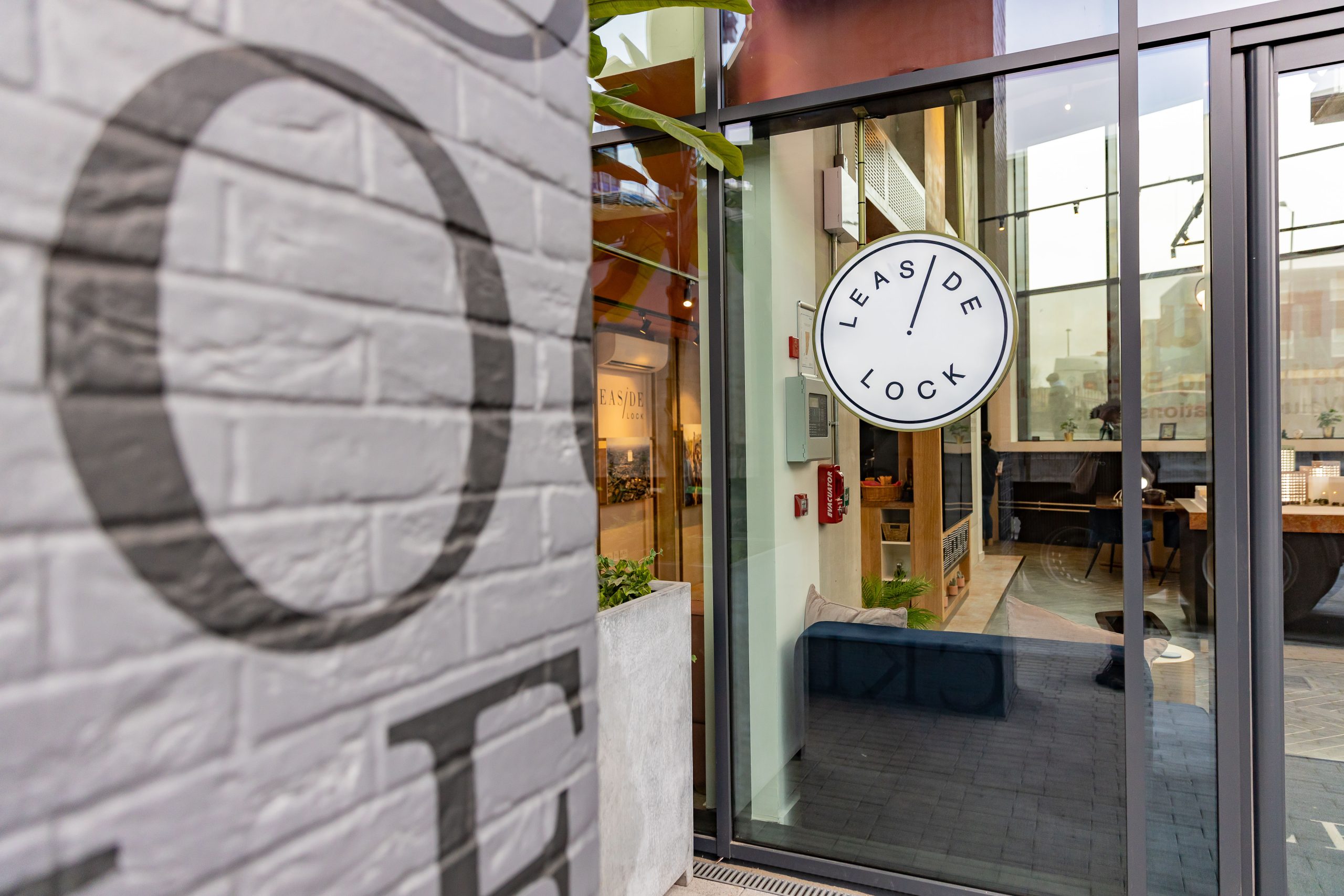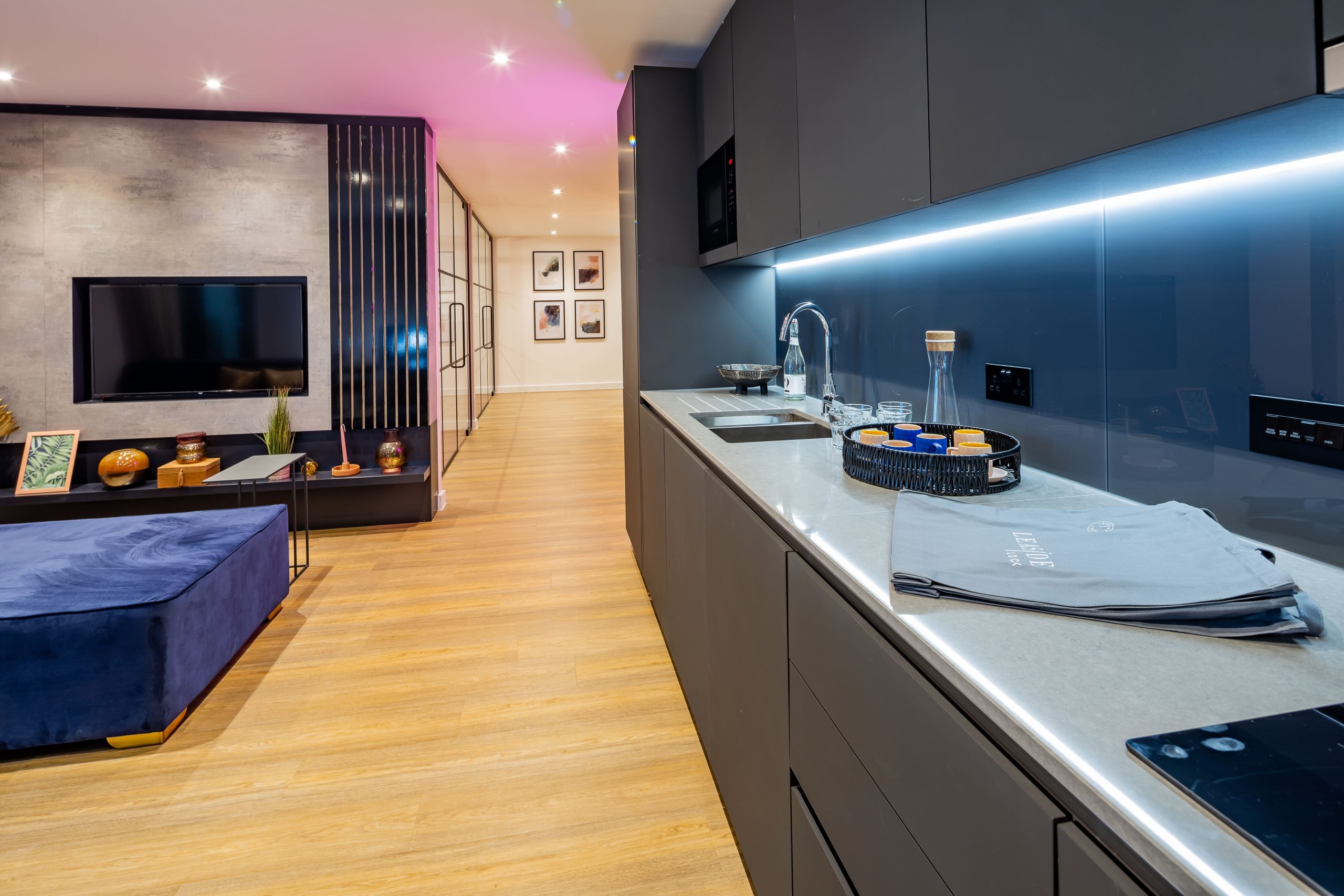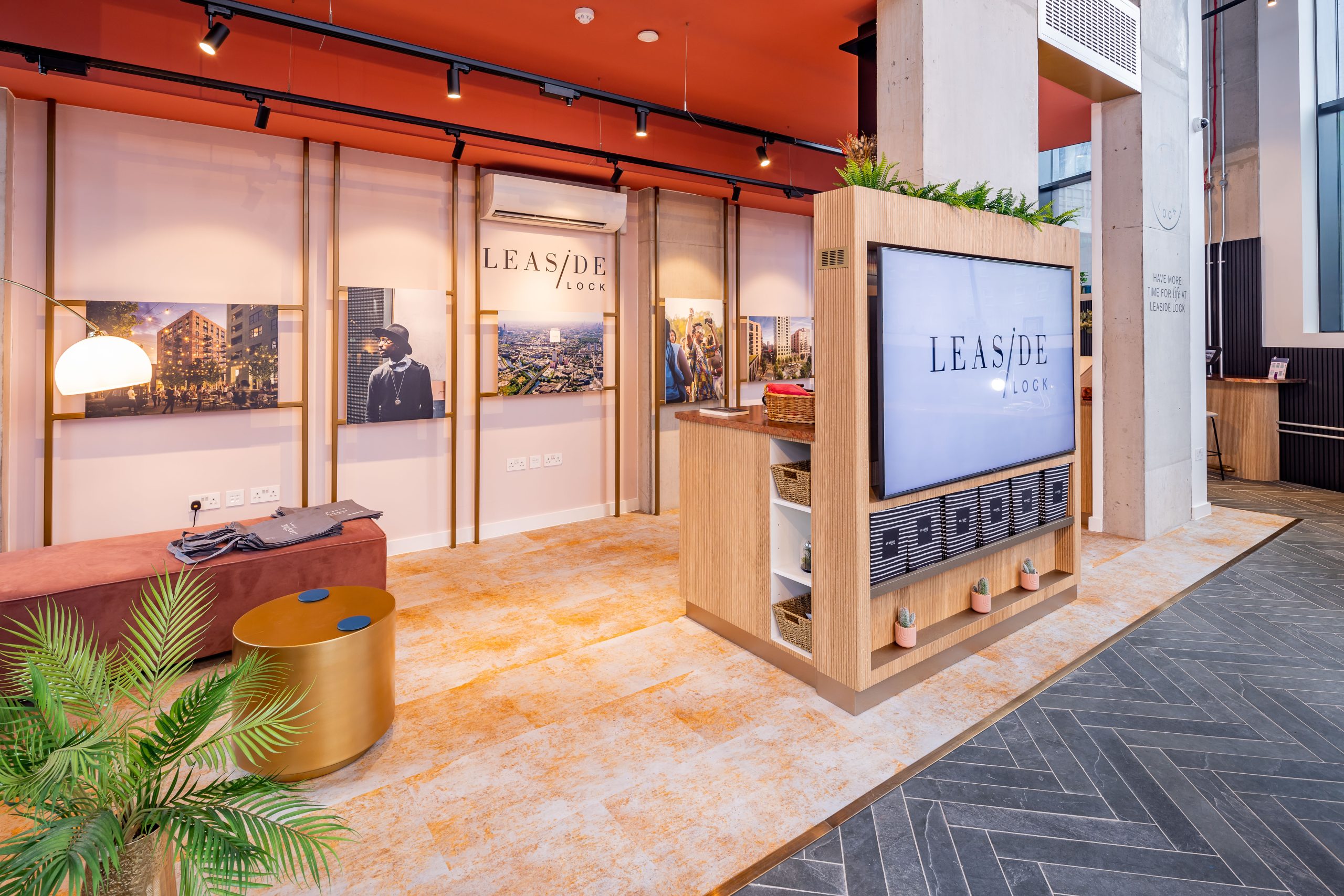 What was achieved
We transformed the existing space into a more vibrant, engaging, and digitally led sales environment, suited to the newly identified target audience. This included a complete redesign and strip out of the double height sales space and marketing suite. We used a boutique style, with plenty of seating and bespoke desks alongside an open drinks area and café bar.
We kept a digitally savvy purchaser in mind, offering tablets that could connect to flatscreen TVs to allow them to find out more about the development. These were optimised with our very own digisuite™ app.
The branding and creative agency design teams were involved at every juncture, resulting in a suite of physical spaces truly inspired by the interior design. A complete placemaking overhaul, brought the development new life and to a new audience.