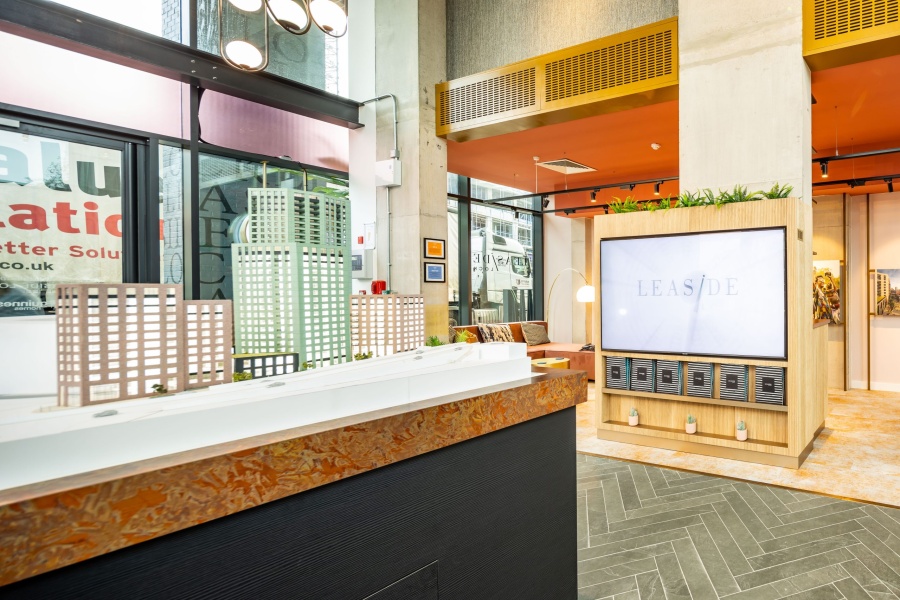 The brief
The team at Guinness instructed the Focus Agency Group to work with them to provide an interactive solution to assist the onsite sales team with the sales journey at their latest development in Bromley-by-Bow, Leaside Lock.
The brief was simple, create an easy to use platform which allows customers to discover information at their leisure, but for the system to be adaptable over time to assist the sales team in the updating of information during the longevity of the scheme.
The brief was perfect for our digisuite™ system, which was built to be an affordable interactive solution that could be built within a couple of weeks ready for the team to start utilising immediately.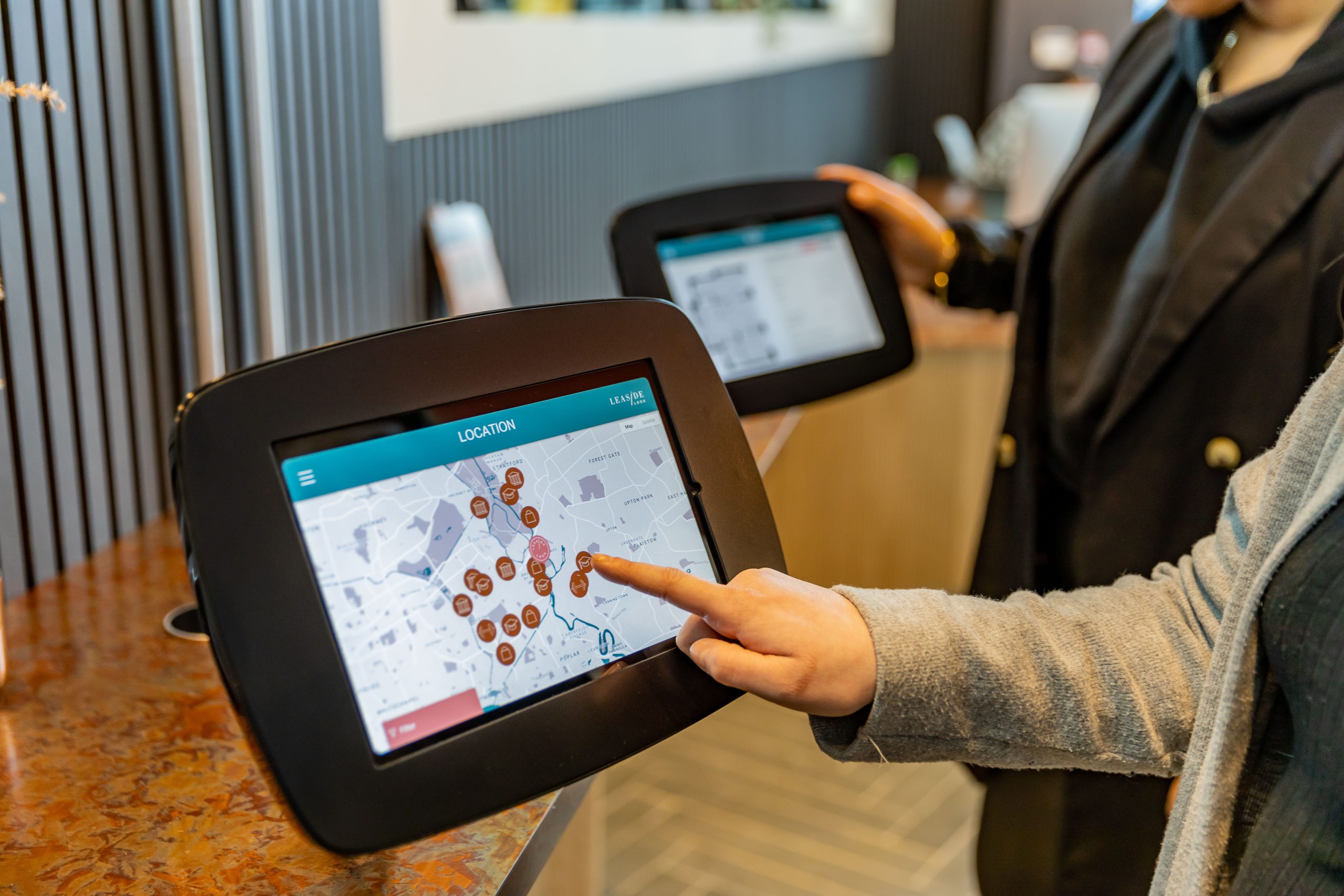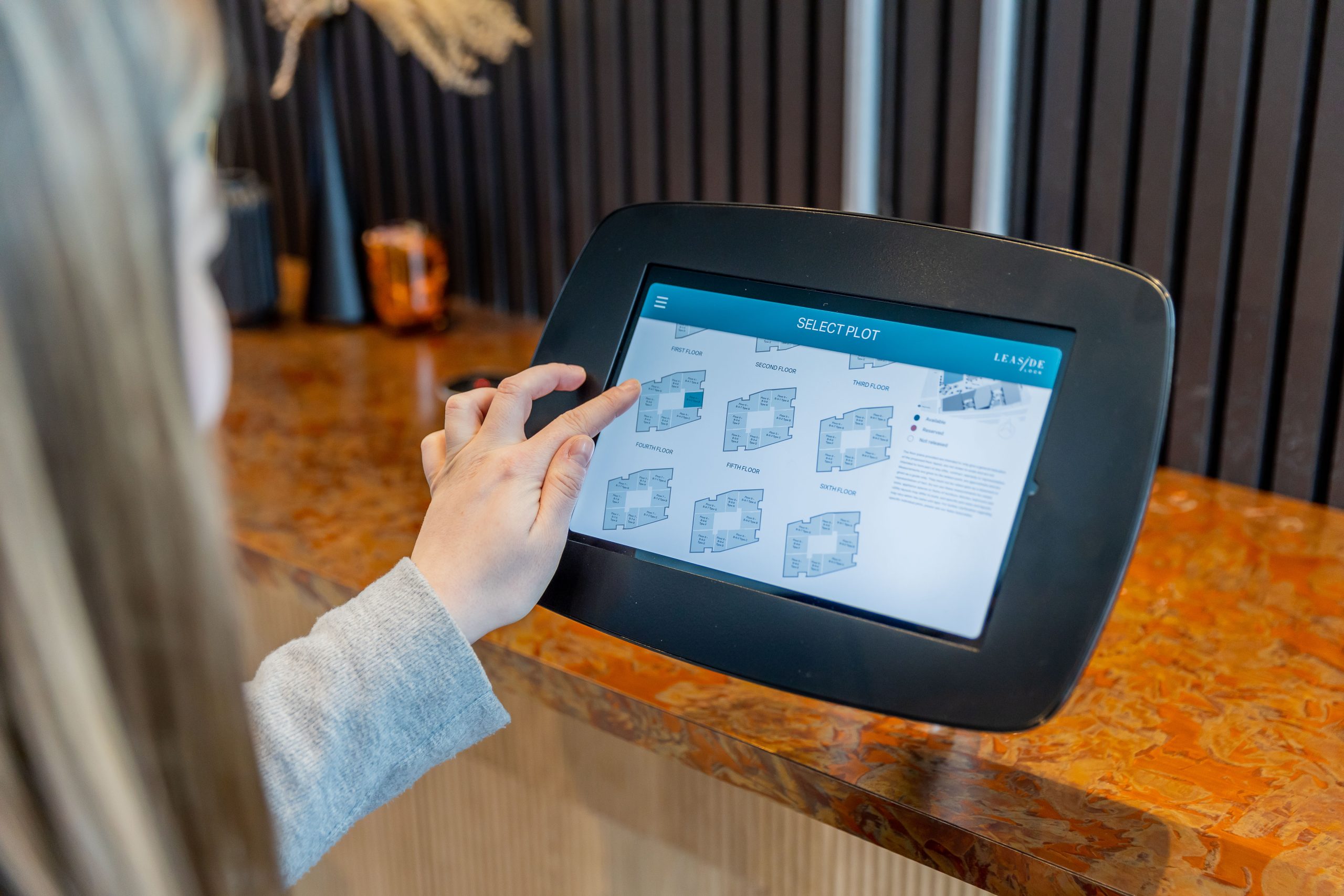 The results
Using the brochure assets designed by our Creative team, the system was built in a couple of weeks. Its functionality included sections where you could find information out about Leaside Lock, its Amenities and information about the developer and incentives available. The system also included a location map to showcase local points of interest, plot selector showing the current availability of homes available, with built in functionality to compare plots, as well as save favourites.
The system didn't just stop at the marketing suite. The spaces, designed by Focus, were designed in a way that meant the digisuite™ system could be utilised across all of the areas onsite, including the show apartments, and with the ability to interact with any screen at any time so at any point, any space at any time could be used as a presentation piece.