How we helped
Approached by Carter Jonas, we were tasked with creating a pitch that demonstrated the branding strategy of a new Build to Rent (BTR) development.
The development, Wallbrook Gardens, is in Canning Town. To help inform our branding strategy, we conducted a site visit which allowed us to get a feel for the local area. As the building had been completed, we were able to tour the apartments and gain an understanding of the key selling points.
The tour also allowed us to consider our target audience – who would find living here attractive and why it would appeal to them. To further our understanding, we used a data analysis tool to gather a comprehensive overview of key demographical information about those that live locally.
Armed with this information, our creative team developed a brand for the development. This was displayed across numerous assets including signage, social media, merchandise for residents and our digisuite™ platform.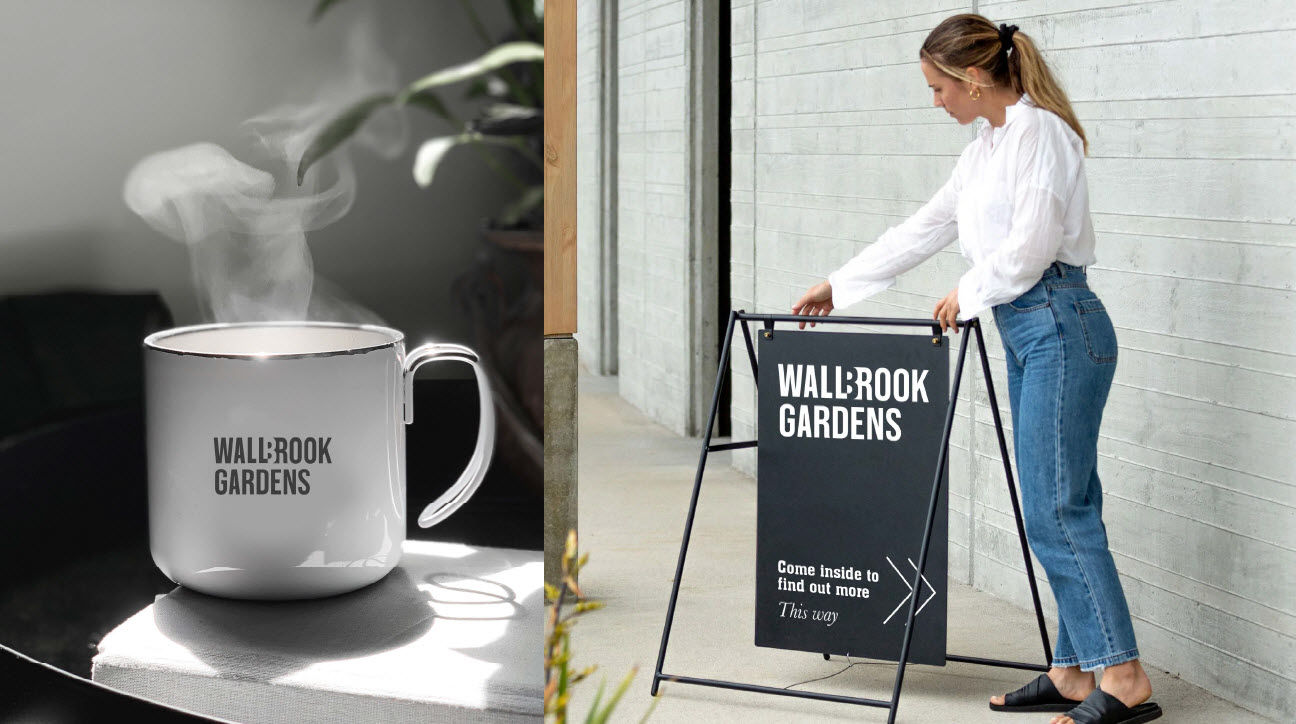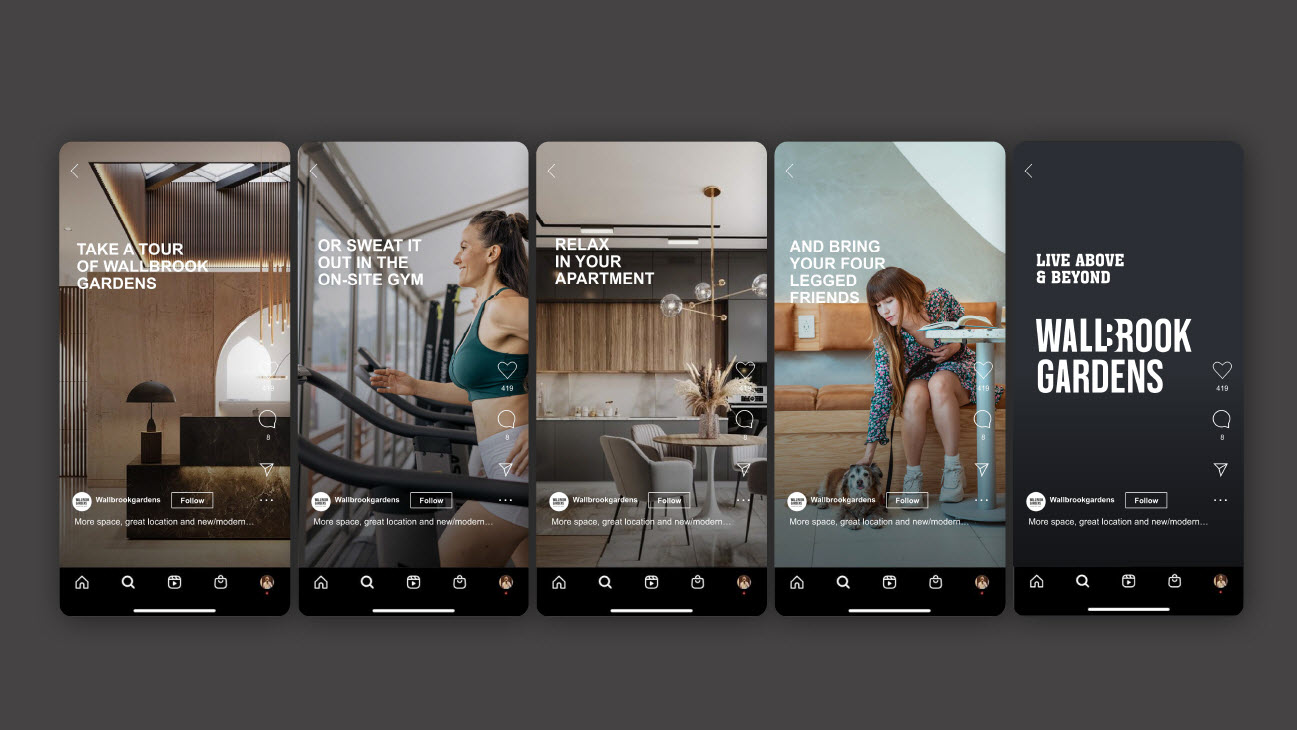 What was achieved?
Our branding strategy pitch was successful; we now work with the team at Carter Jonas and their investors on the development.
The signage and merchandise for the development has been ordered and the social media accounts are live. Our digisuite™ platform will be developed and installed in April when the residents' amenities open.