Location
Camberwell, London
Date of completion
July 2017
How we helped
Peabody approached us with an amazing opportunity to fit-out The Gallery for their latest development in Camberwell, South London. It is set in an eclectic and artisan area of Southwark with a busy local arts scene, close to art colleges and underground jazz clubs. We needed to get under the skin of the area and bring that culture into the space. Working with the Creative team we visited Camberwell and created a brand and collaborated with Peabody to engage local artists to contribute to the space and use it as a gallery for their works.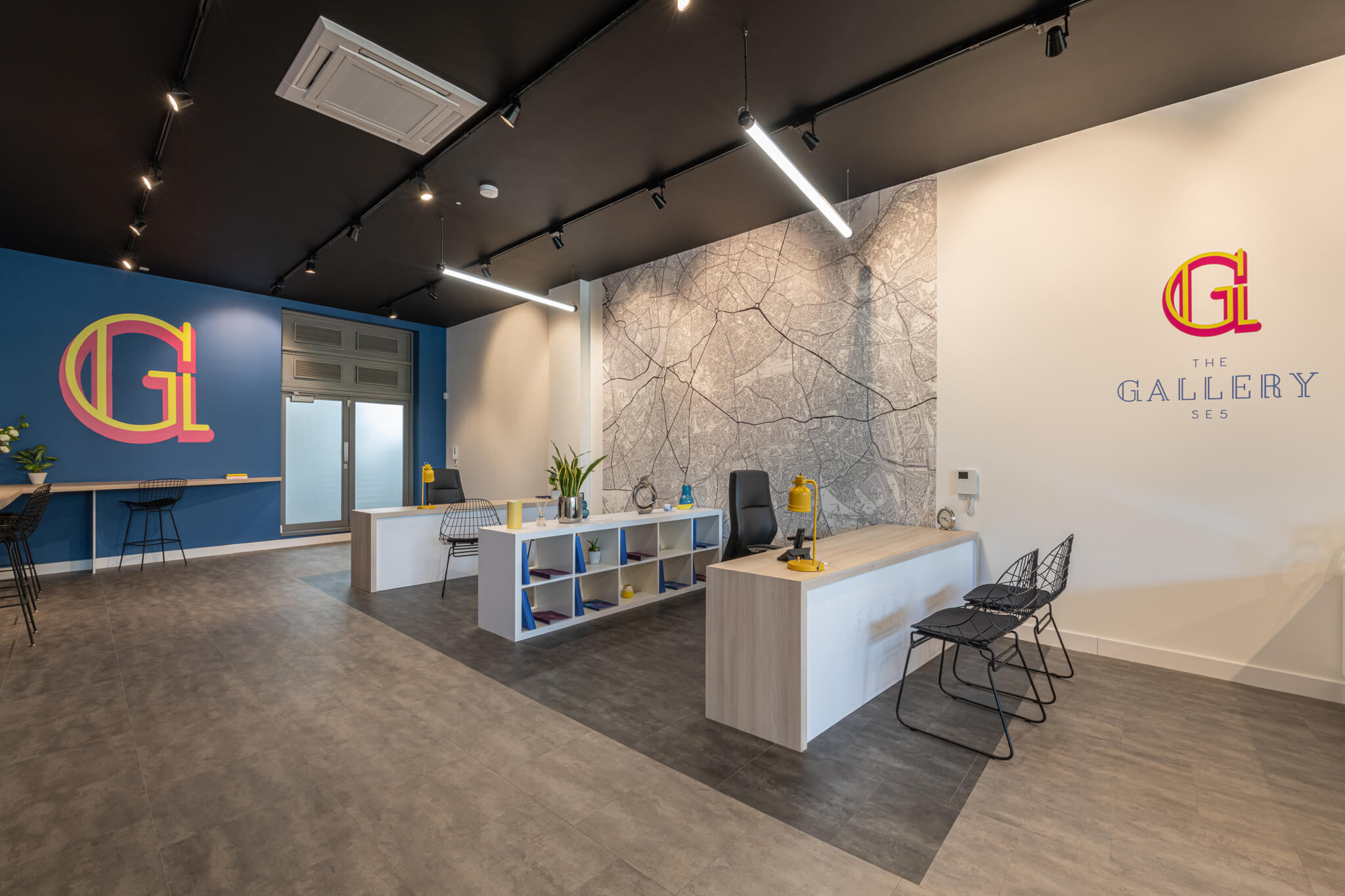 What was achieved
Located in a commercial unit on bustling Camberwell Road we decided to make the most of the development name and create Peabody's very own gallery within the marketing suite featuring works of art from local artists celebrating the inner beauty of Camberwell.
Upon entering the marketing suite, you're greeted by a large open space. The blank canvas walls are the perfect hosts for vibrant and vivid artwork submitted through the competition, showcasing the eclectic and colourful lifestyle that Camberwell offers.
Positioned in the middle of the gallery space is a bespoke peg bench, inviting visitors to rest and admire the art. Seamlessly nestled within the artwork sits a large tv screen featuring a placemaking video created by Focus portraying all the local amenities and benefits of living in Camberwell.
The right side of the marketing suite is dedicated to the sales team and welcoming visitors. The soft seating area greets visitors first, allowing an informal introduction to the sales team and a comfortable area to discuss The Gallery. Further beyond lies the traditional sales desk for private discussions.
The colour palette mimicked the branding designed by Focus and naturally draws the eye with vibrant pops of yellow, blue and fuchsia, and this paired with white balls and black ceilings kept the space fresh.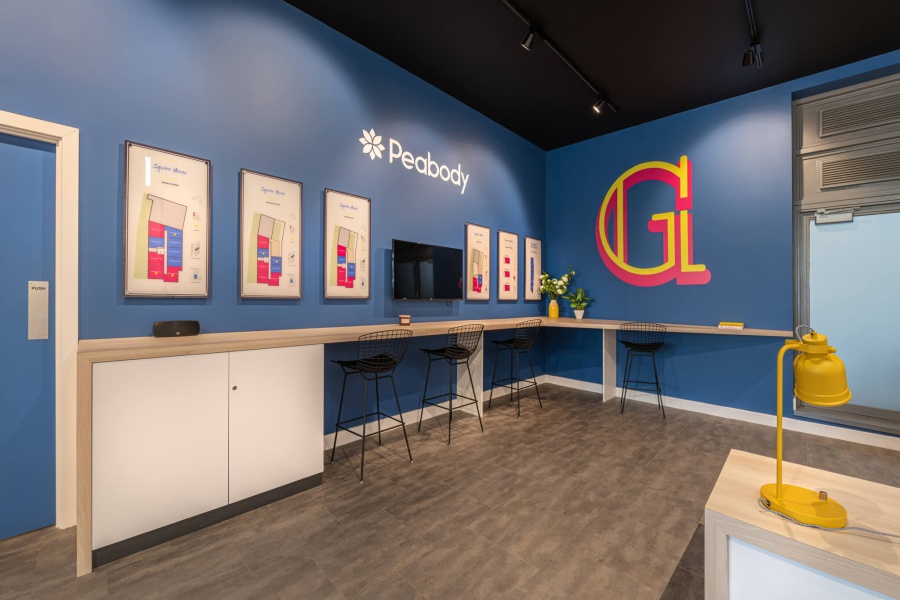 What the client had to say
"Focus are an energetic team of creatives and have proven to be a supportive extension of the Peabody team; especially when delivering a unique customer service to our prospective buyers.
As a fully integrated agency with expertise in areas of temporary construction and fit-outs, Focus have been able to provide us with superb marketing suites and creative spaces that have supported the brand and positioned Peabody's offering competitively in an ever-growing market.
Named The Gallery, the marketing suite is home to a self-contained gallery space that hosts commissioned photography and artwork from local areas who were briefed to capture the "inner beauty of Camberwell". The gallery space itself invites the public to enjoy pieces of work inspired by the area and its hidden gems, as well as submit their own artwork to be displayed within the gallery space.
In fact, we've also been approached by several artists and creative events within the area including Camberwell Arts Festival to hold art workshops for the community; something that we're proud to do and show our support in, and something that might not have been possible without the support of Focus in collaboration with the Peabody marketing team." – Leanne Grant, Senior Marketing Executive