Development
Earls Colne Hanger
Client
Essex & Herts Air Ambulance
Date of completion
October 2022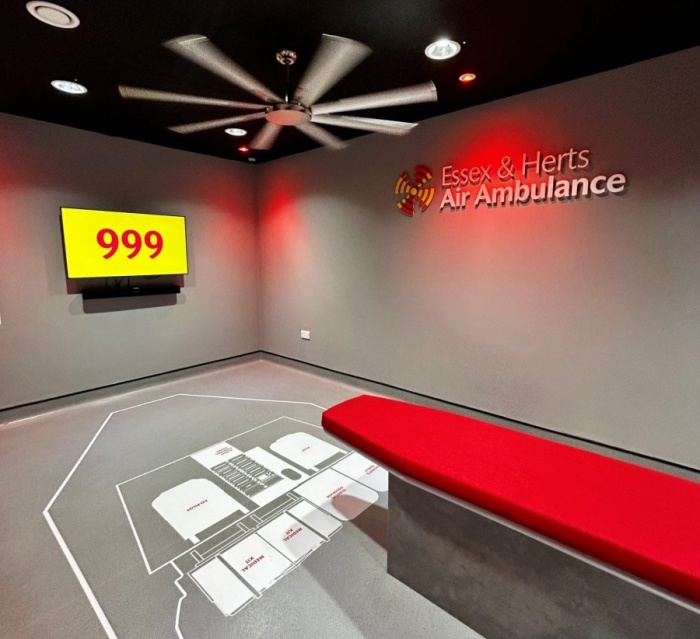 How we helped
With the North Weald Visitor Centre proving to be a massive success, we were then briefed to design a smaller version for the Earls Colne Centre with the same brief being it's main objective was to really educate the public from young to old of the wonderful service EHAAT offers.
We designed the smaller space to include the same impactful features and raw industrial finishes including the concrete effect flooring, use of natural plywood and sterling board along with graphical elements such as the yellow chevrons giving wayfinding and key messaging all again created in collaboration with our Creative team.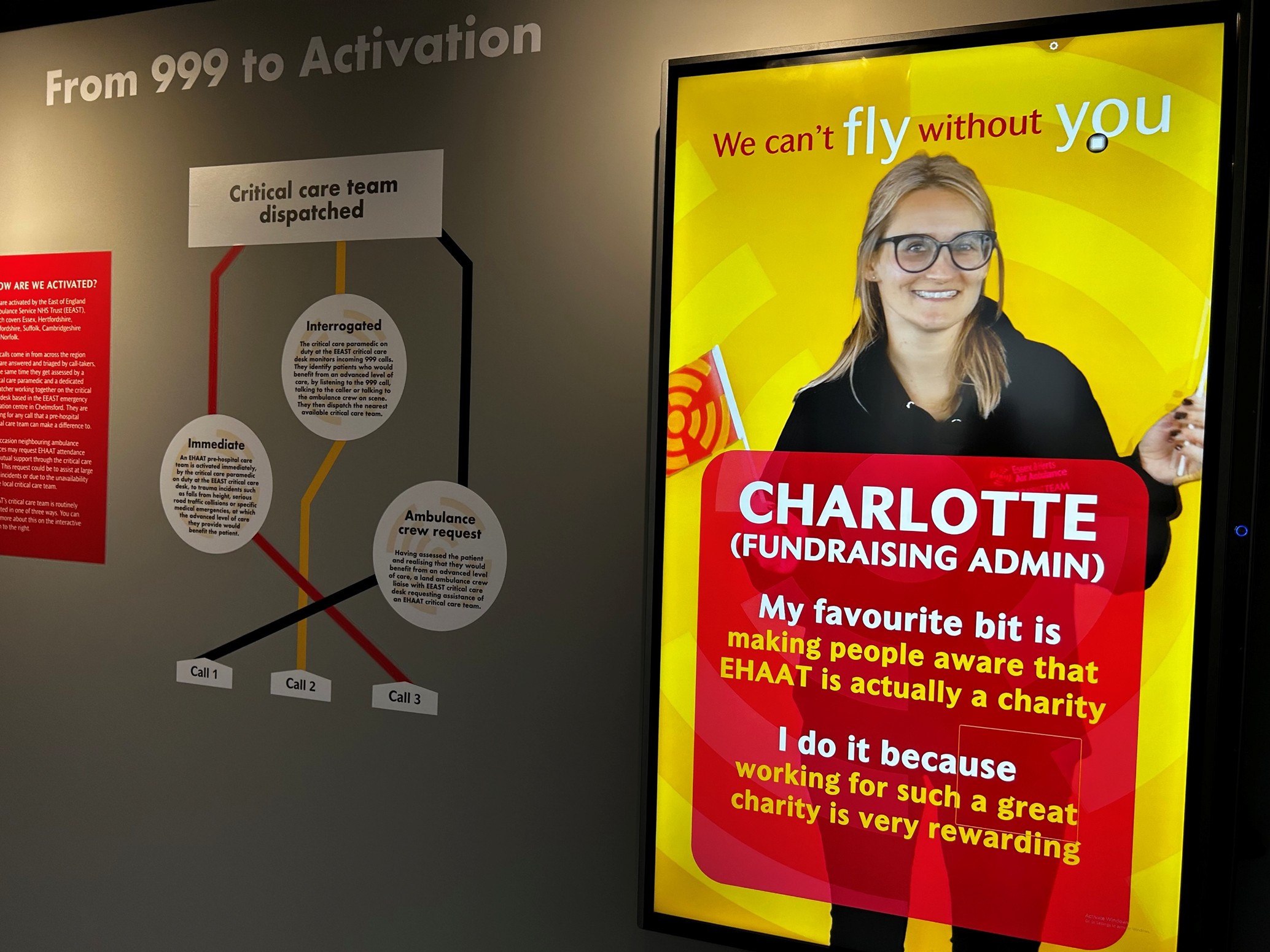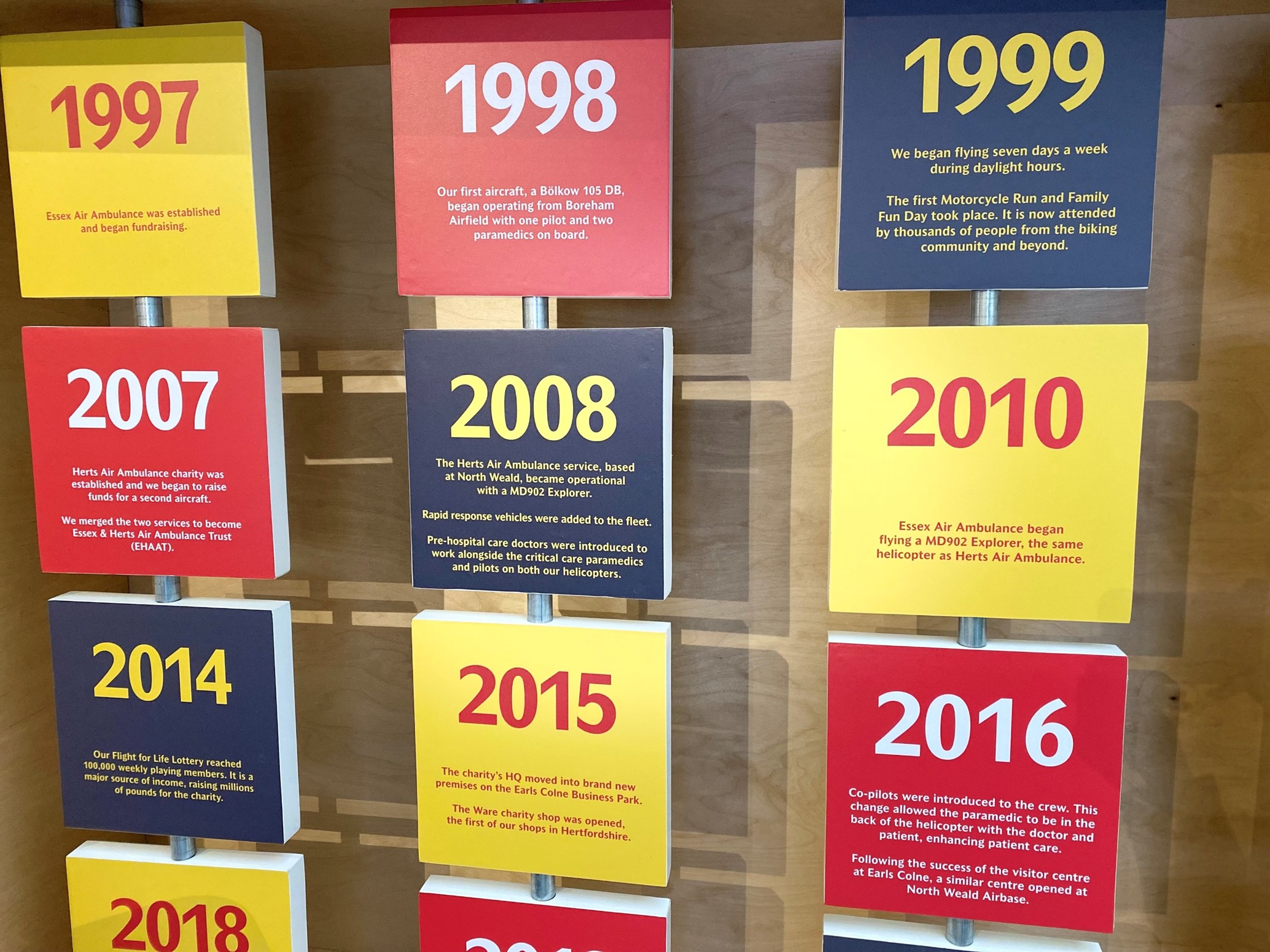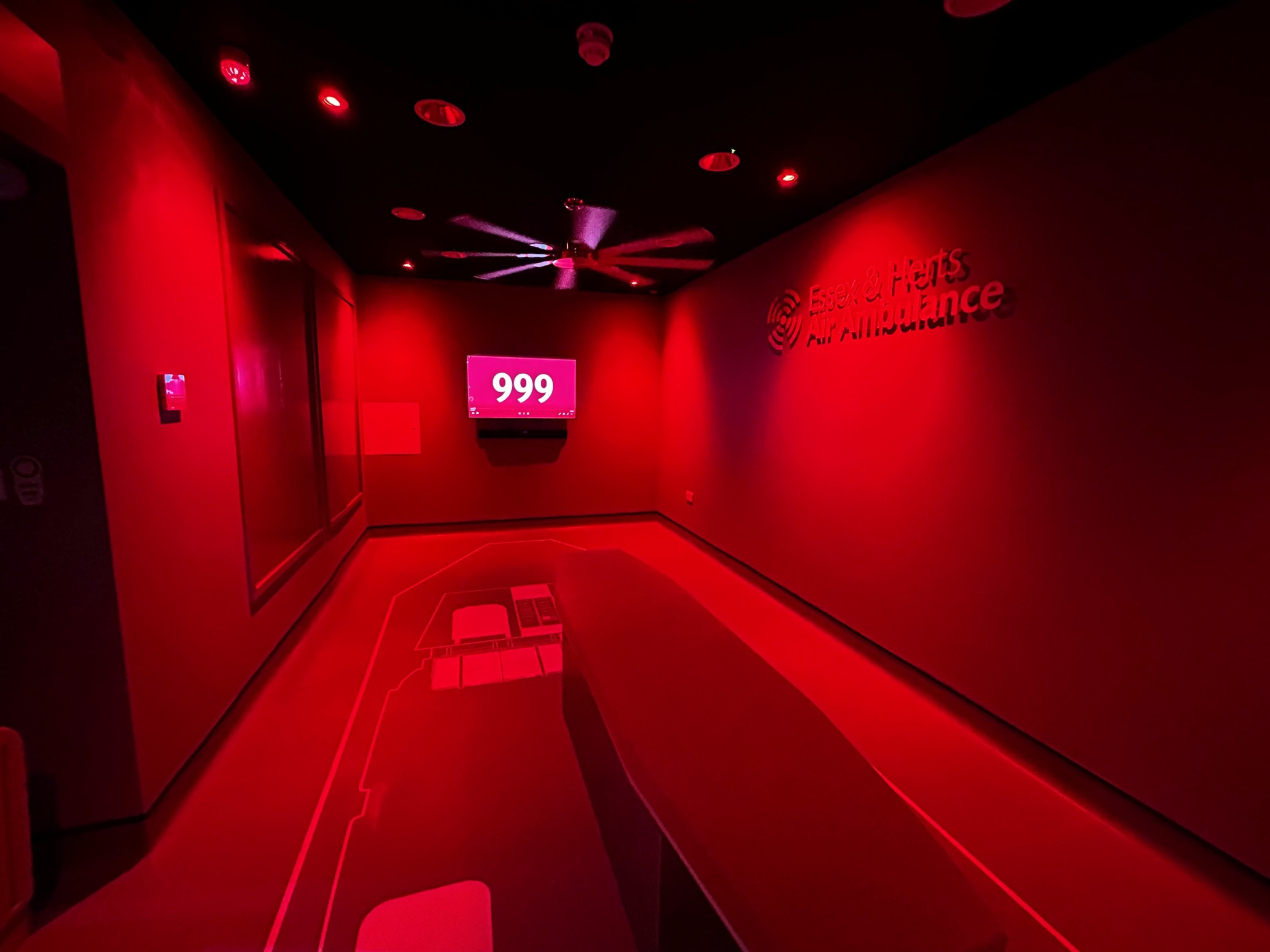 What was achieved
We tried to cleverly create the same feature pieces from North Weald in a graphical form to enable the same sense of interaction and fun. The pivoting history wall also featured within the space along with the outline of the helicopter.
The Instagram frames also gave further opportunity to raise awareness through social channels and the key area and primary objective for the space featuring a 'how you can help' area subtly placed within the space with a wall mounted tablet allowing the public to sign up to help or to donate.
To find out more information about their lifesaving work and how you might be able to help click the link here.