Date of completion
December 2021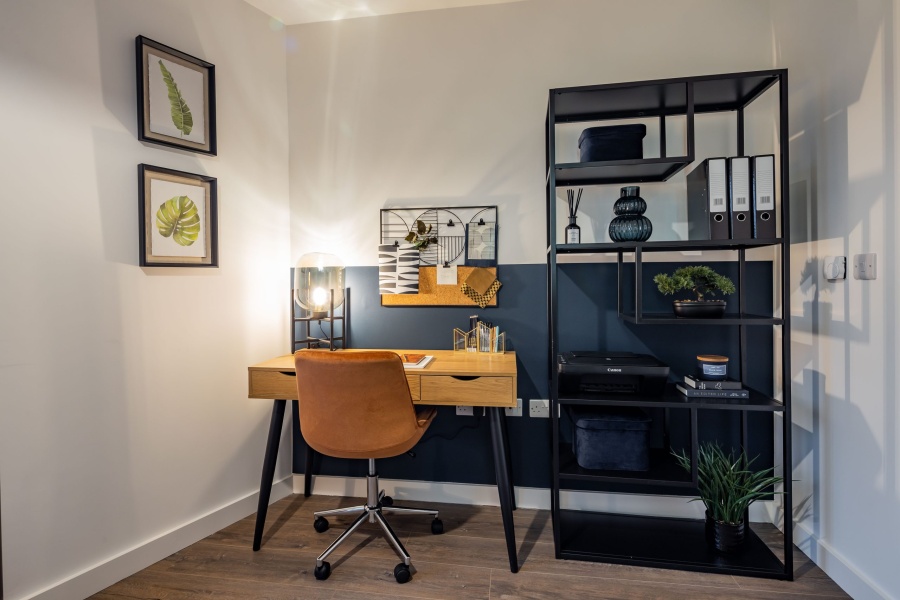 How we helped
Guinness Homes commissioned us develop two show apartments at Leaside Lock to complement the interior design work completed by us in the sales environment, communal spaces, residents' entrances, and work hub.
We extended the interior design involved in the branding and creative work into the apartments, so customers experienced interiors which are tailored to their lifestyle and seamlessly maintain the look and feel of Leaside Lock as a whole.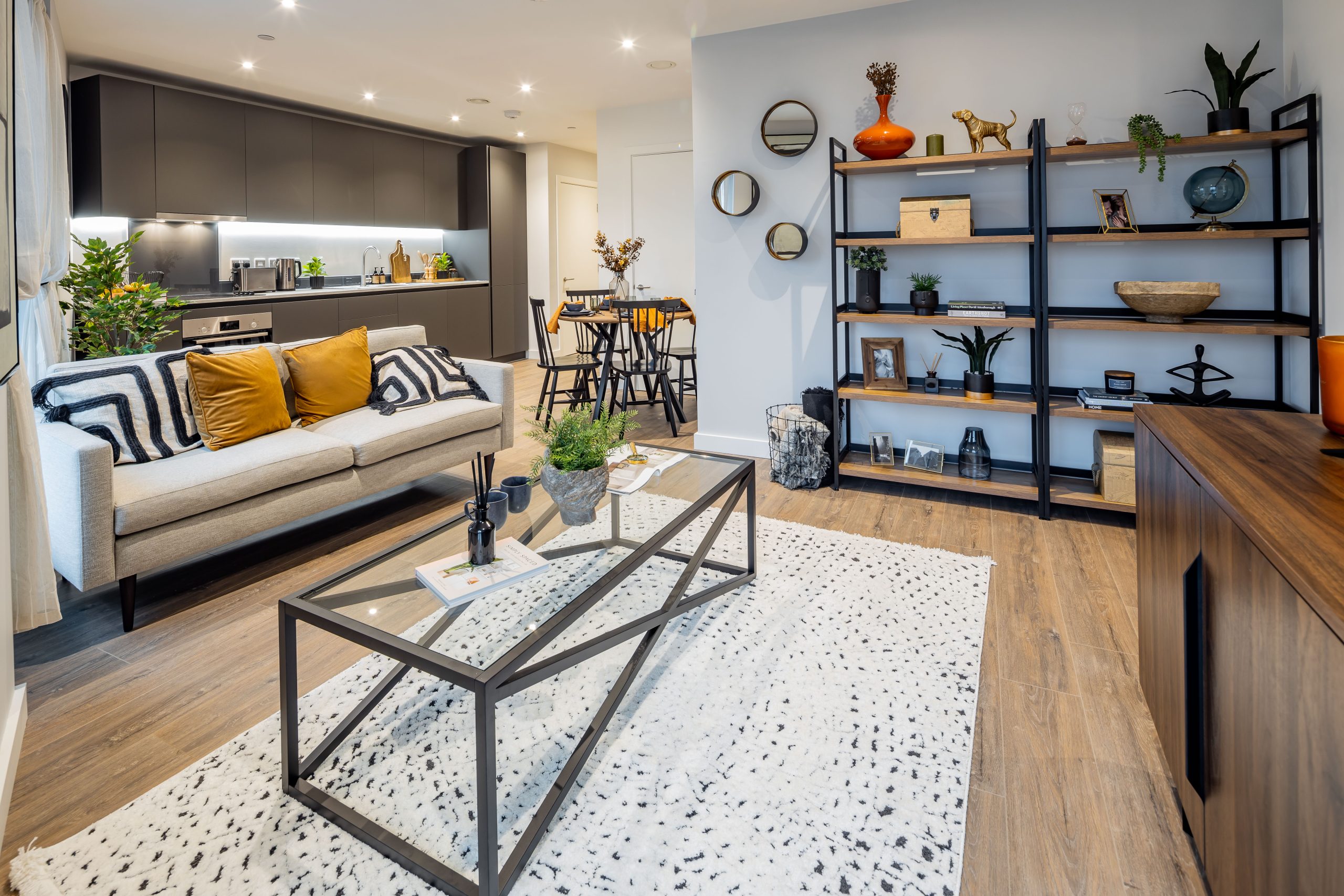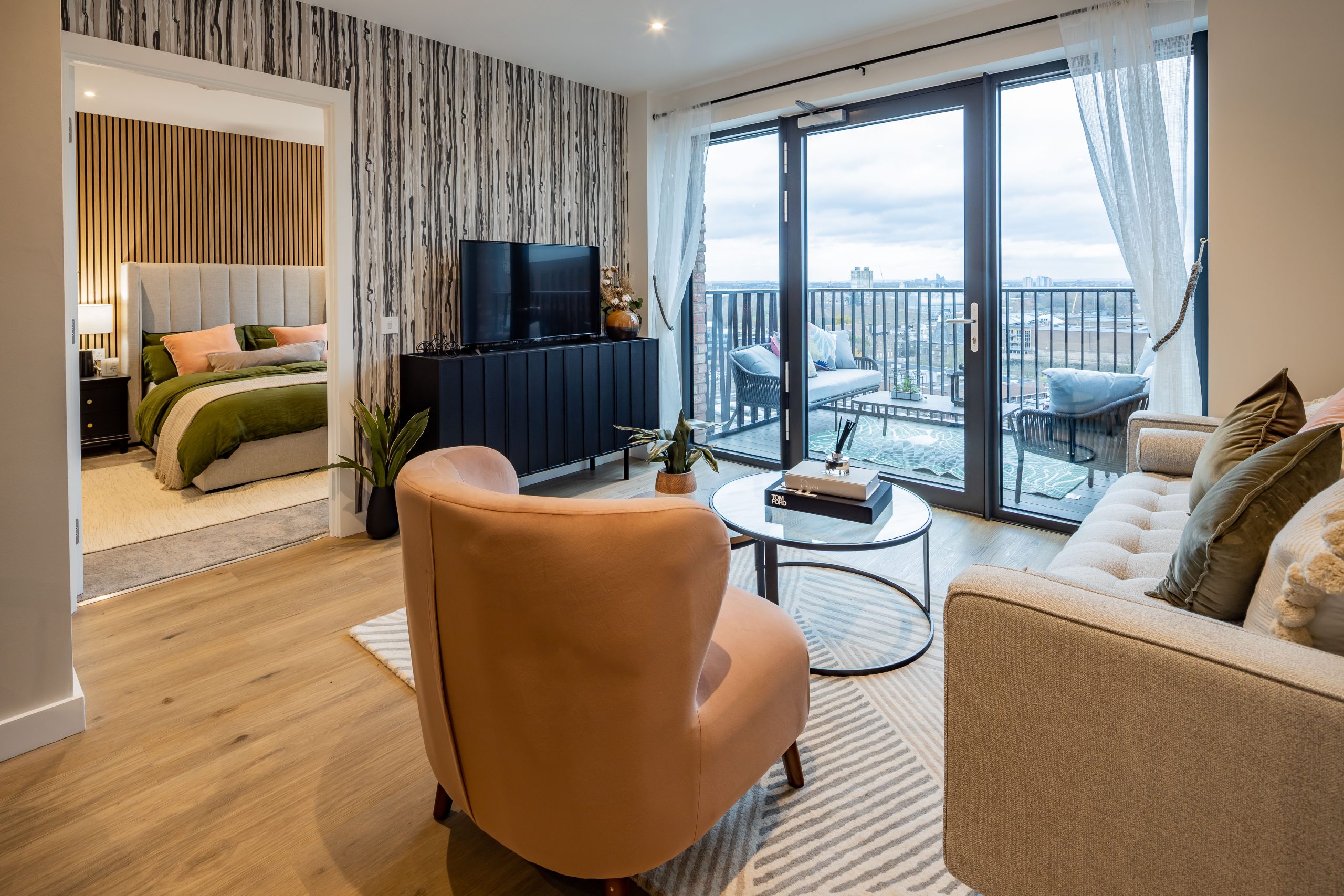 Completing two show apartments, positioned on the 7th floor, we took full advantage of the views to both the East (Stratford) and the West (The City). Two stylish interior design schemes were created, informed by our target market profiling, and taking influence from the existing Leaside Lock lifestyle brand.
Feature furniture pieces with bold wallpaper patterns sit alongside a vibrant but muted colour palette with subtle pinks, blues, and greens. Shades and textured were chosen to encourage mindfulness and wellbeing.
Work from home spaces feature in both apartments, given the potential purchaser's lifestyle and careers may require this. Plus, they support the larger communal work hubs and residents' lounges at the development and promote the Leaside Lock lifestyle.
Additionally, the large balcony for the East-facing home showcased how outdoor living can be very much a part of apartment life.