Development
Warden's Reach
Date of completion
August 2023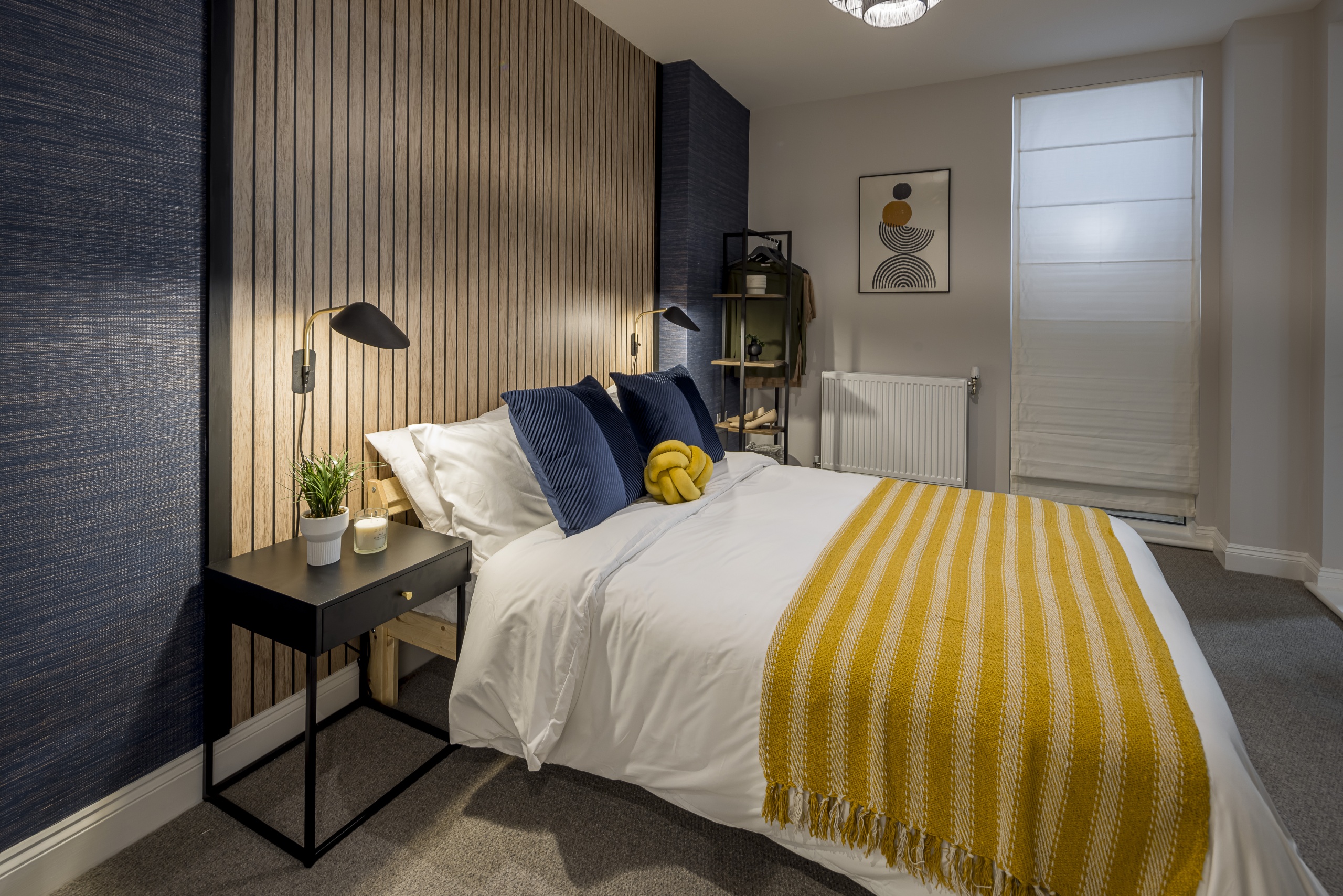 How we helped
Latimer approached us to design and style their two-bedroom apartment within their Warden's Reach development. Our aim was to produce an artistic design to reflect the district of Forest Gate and to appeal to young professionals and families looking to get on to the housing ladder through shared ownership.
Designed for aspiring homeowners and those who love the outdoors, it's close to large open grassland, great for picnics, sports and dog walks. Socialising is another great aspect to the area, with chic cafes, pubs and restaurants.
Forest Gate, is becoming an increasingly popular district to live in, attracting a growing number of residents with its artistic bohemian vibe. With all this in mind, our aim was to design a space to reflect the district of Forest gate.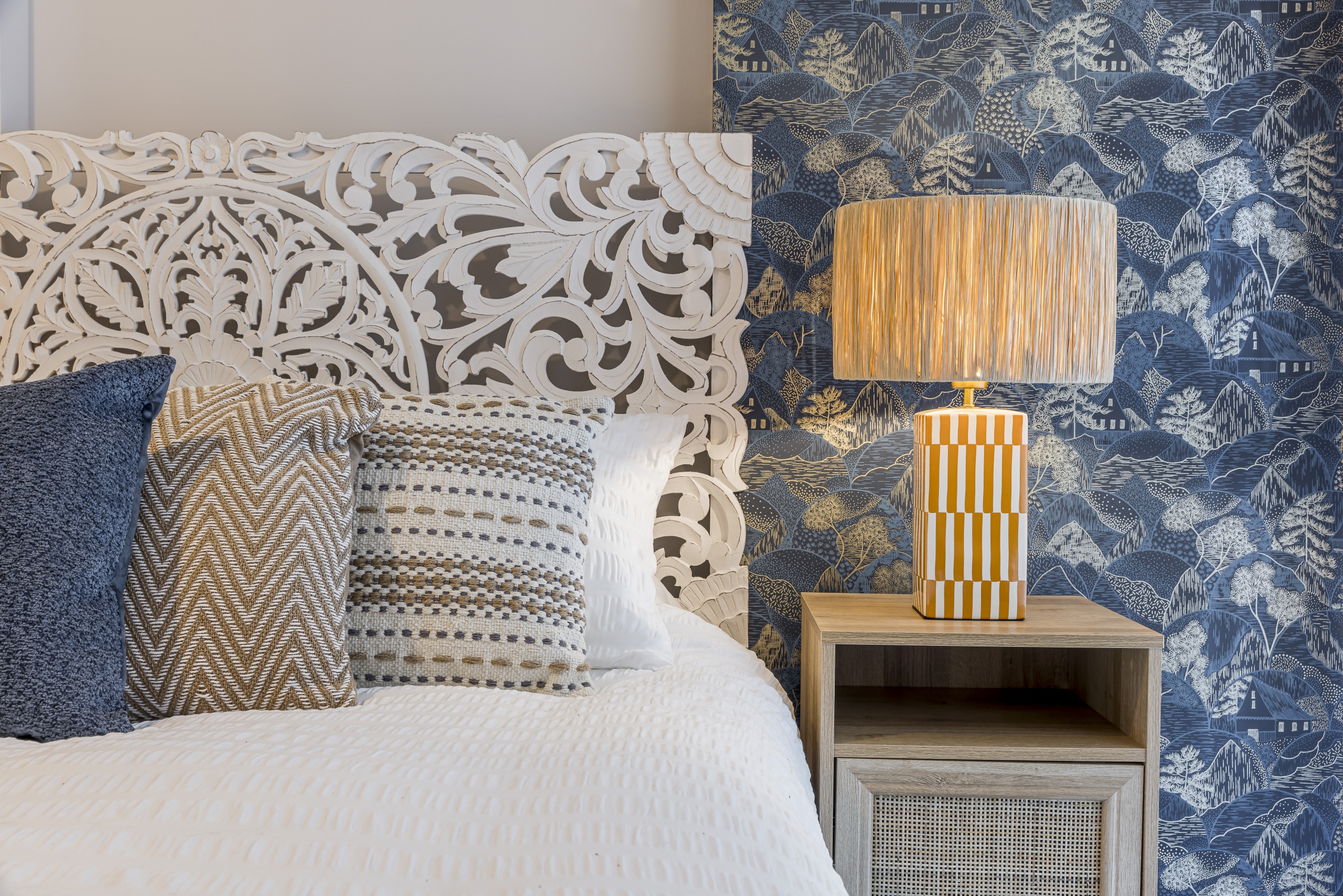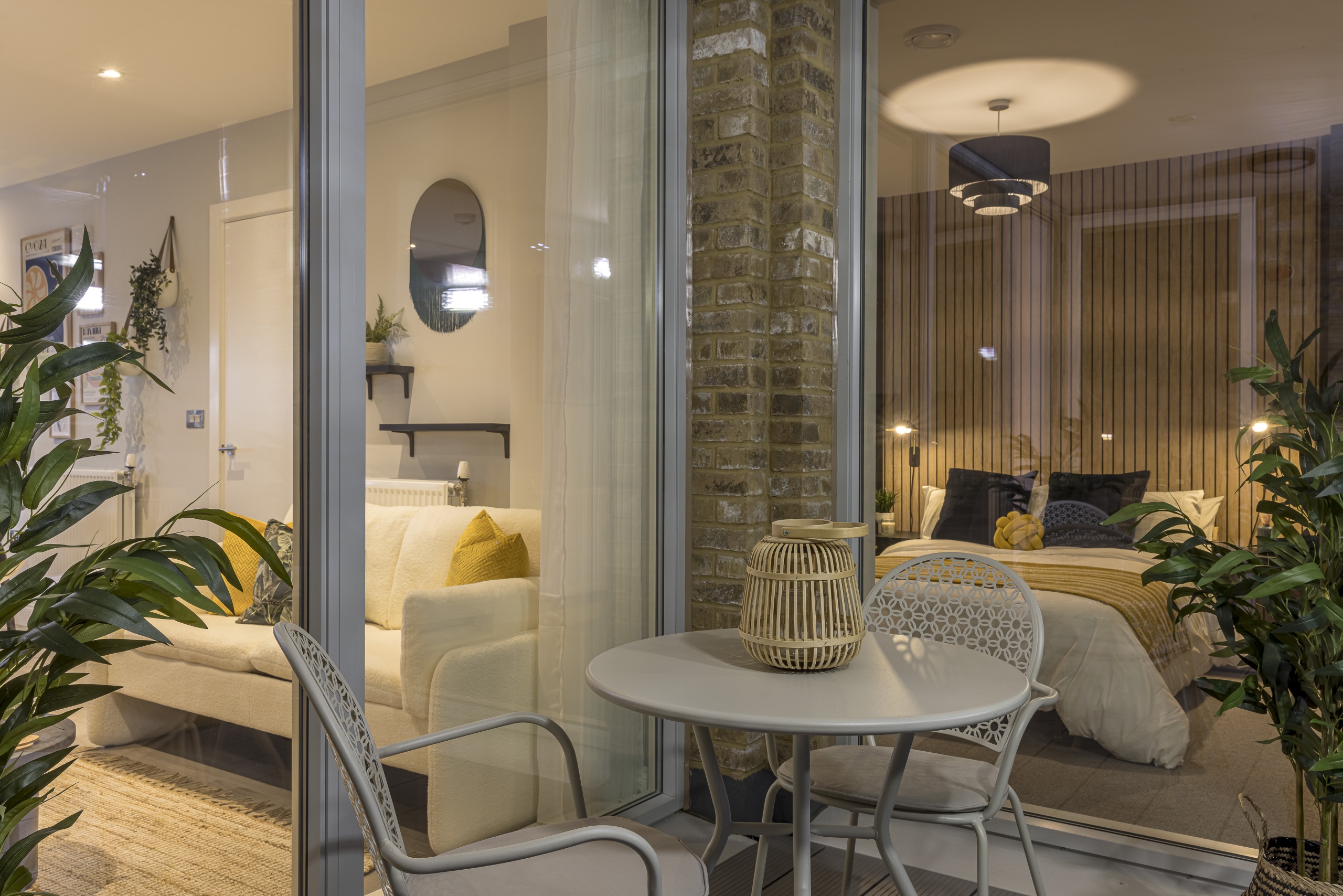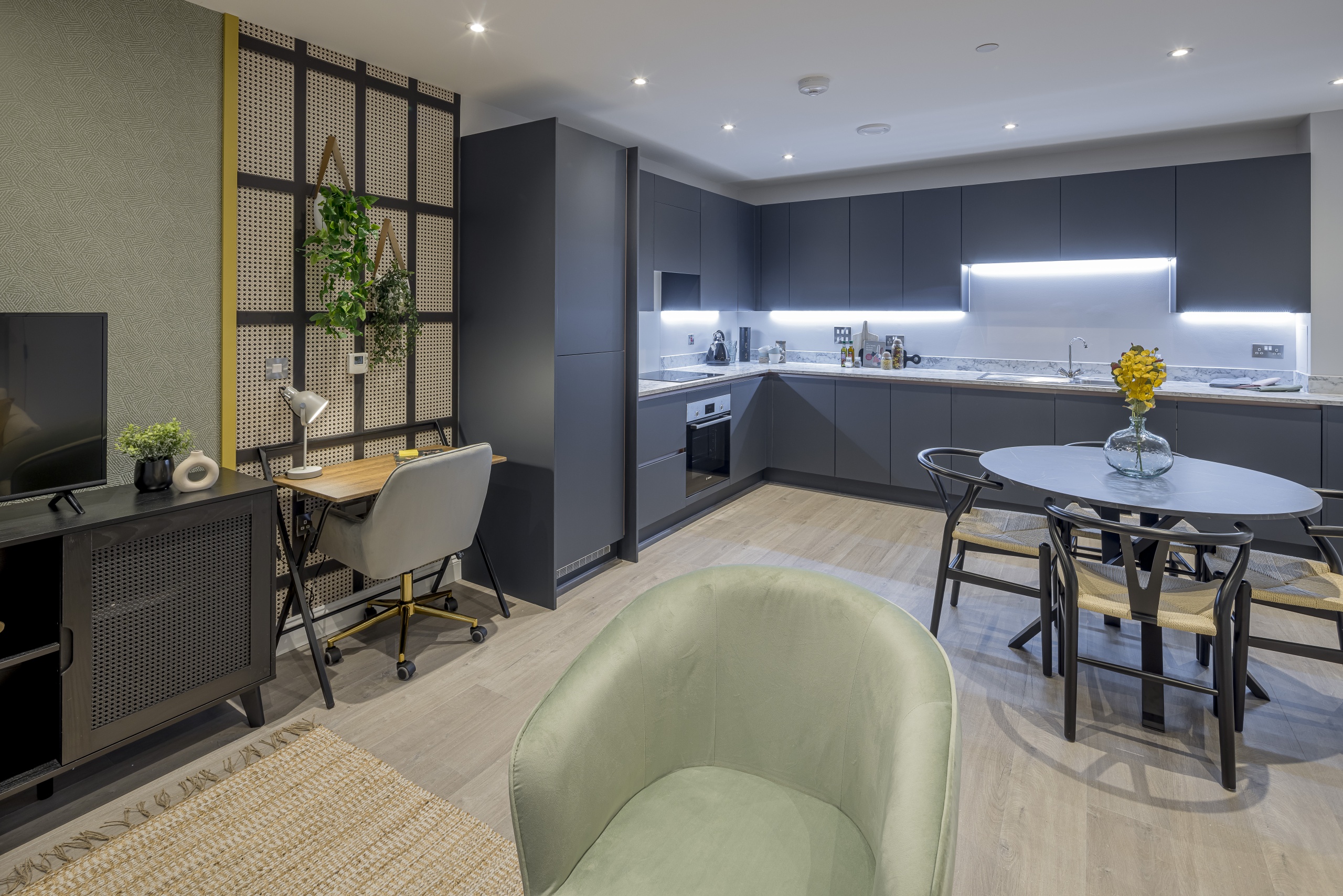 What was achieved
The living/dining area has been designed to be a sociable space, and incorporates an office area too. The space has been furnished with soft natural tones like the sofa and accent chair, paired with darker wooden tones in the sideboard and dining area. This is combined with a mix of greenery, artwork and bohemian touches, complemented by a rattan effect within the walls enhancing the amazing features throughout the space.
The main bedroom is bright, with a deep blue feature wallpaper, combined with mustard yellows and wicker elements. The headboard is the main feature of the room, keeping the style of boho meets modern and creating a relaxing, harmonious area.
The second bedroom has a deeper, darker feel to the space, with wooden slat effects on the feature headboard, and uses the deep blues and mustard yellows as accent colours. This bedroom has a warm, cosy feel when you enter.
The bathrooms are kept light and bright, with warm woods and green plants, and amazing scented candles were used to keep in style with the artistic bohemian design.