Development
Hampton Lakes
Location
Peterborough, Cambridgeshire
Date of completion
December 2019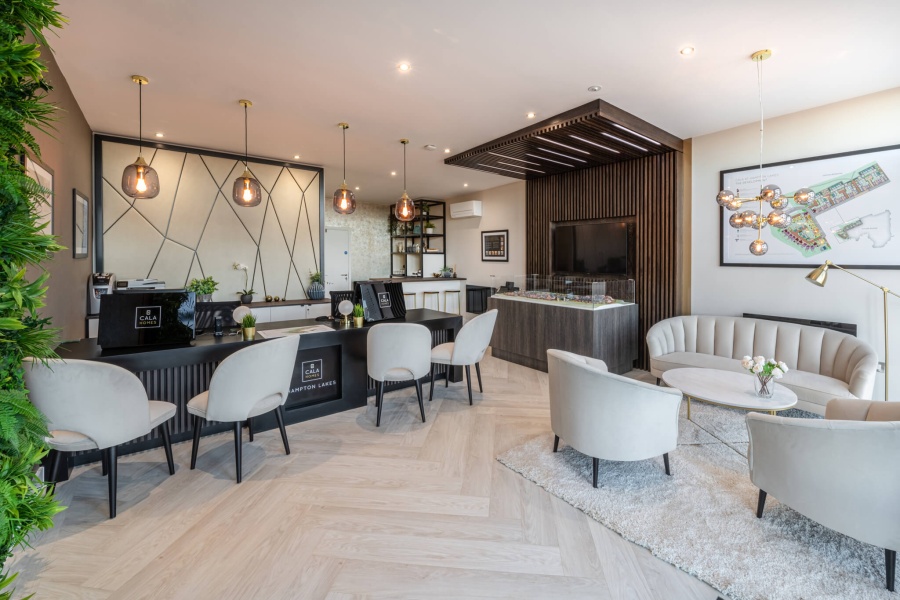 How we helped
We were briefed to create an exciting, luxury space with bespoke features whilst still ensuring it was operational for the sales teams working there on a day-to-day basis. The interior design needed to reflect both the branding and style but crucially the quality of the homes on offer ensured it appealed to the local target market.
With its flexible interior footprint, our design team were able to create a space that benefited a smooth customer journey without overcomplicating the space. Being surrounded by the construction site meant that it was important that the suite was easily identifiable for visiting customers. The full vinyl wrap came into its own to solve this problem, confirming that The POD can look and appear however it needs to give the best presence available and make first impressions really count.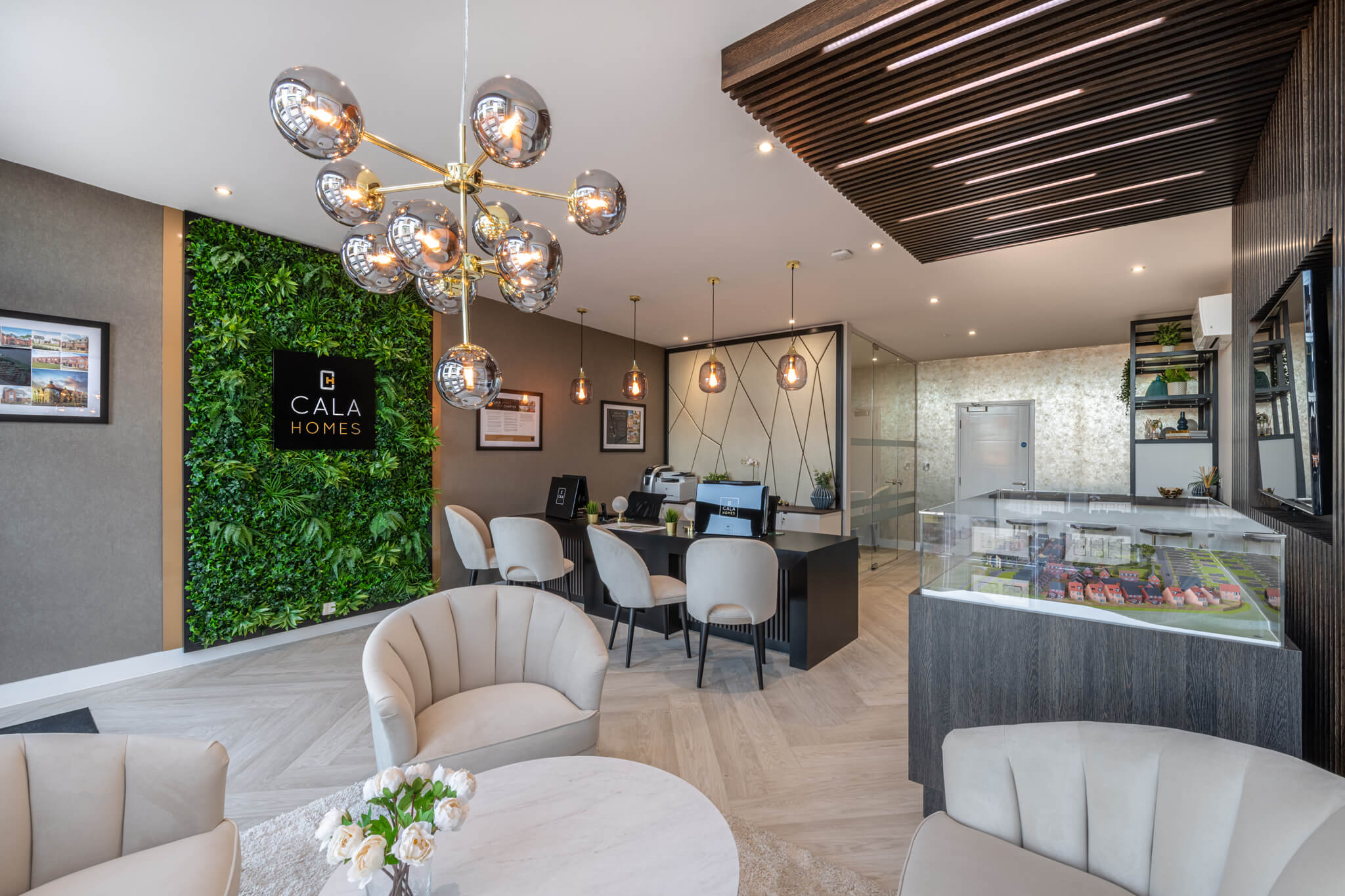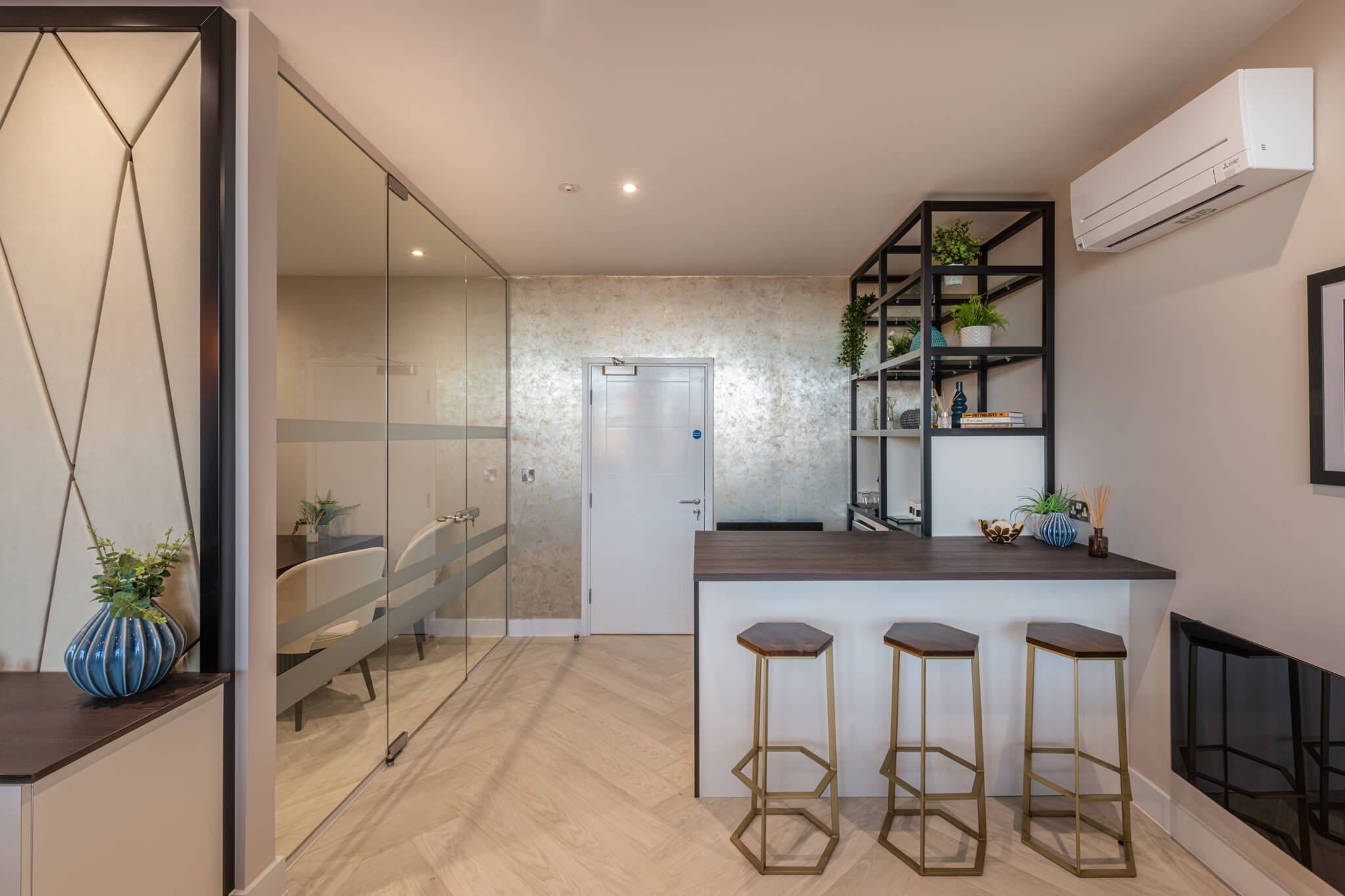 What was achieved
A luxurious, high-end finish ensured an immediate impact when entering the POD. Stunning bespoke features including wallpaper combined with gold vinyl strips and statement exposed feature lighting elevated this Property POD from any generic sales cabin or garage.
As always, the customer journey was at the forefront of our design and we wanted to create a sales area where customers could come in at their leisure to discover everything they needed to know about Hampton Lakes.
Luxury soft seating promoted informal conversations and provided a relaxed atmosphere whilst a private meeting room was incorporated to allow for those all-important discussions, where attention to detail is so important.
What the client had to say
"From start to finish, Focus were the perfect partners in delivering our modular sales suite for Hampton Lakes. The versatility of their POD appealed to us immediately; from the flexible layout to the luxury bespoke fit-out – it serviced all of our requirements. From concept to completion, we were so impressed with the knowledge & professionalism they presented us with. Their designers' understanding of the customer journey left us with a functional, optimised suite that also looks incredible and makes an immediate impact, and their project management team worked perfectly with our site teams making the entire delivery process easy and enjoyable! They've provided us with a space that our customers love to visit and our team love to work from." – Leah de Lisle-Barrow, Marketing Manager