Development
Silkmakers Court
Date of completion
September 2020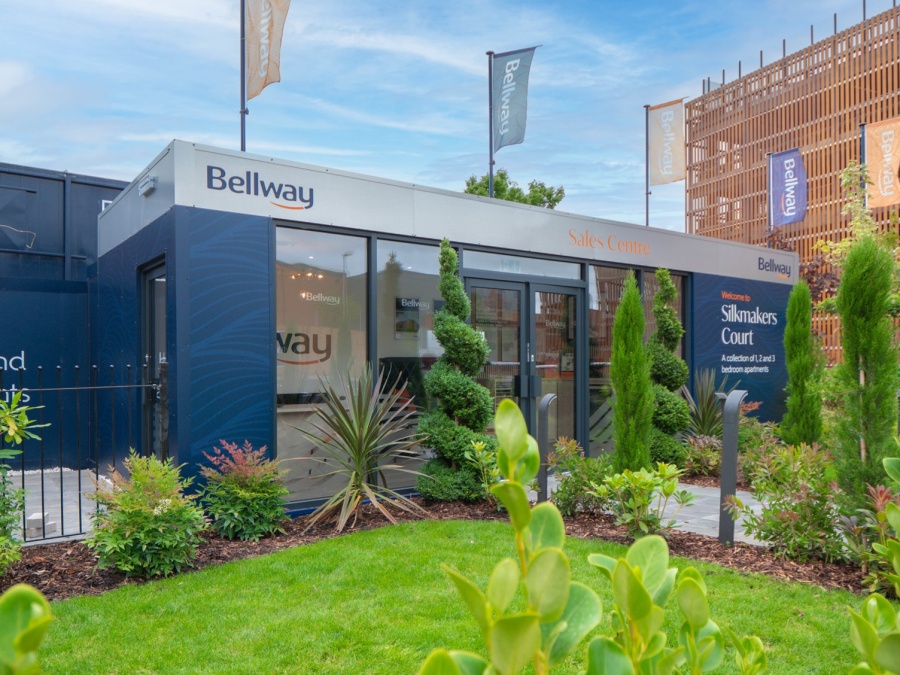 How we helped
Following the success of The POD at Belmont Manor, we were asked by Bellway to provide another POD for an upcoming scheme in Wokingham, which could also be reused, but we also were asked to provide a unique fit out which could also be utilised across future developments, tying into the POD's reusability, the fit out would do the same.
The POD's location was quite tight and a short walk from a busy town centre, so we knew we had to provide a fit out that stood out and providing a warm welcome for customers.
What was achieved
The design brief was simple, design a space we could re use across multiple schemes and logistically keeps the installation process as quick as possible, but also provides the sales team everything they need onsite.
We designed a bespoke sales desk with plenty of room to house a printer underneath, created a bespoke booth seating area for relaxing conversations, and built a unit that housed samples, a café bar and ample storage for the sales teams collateral.