Date of Completion
August 2023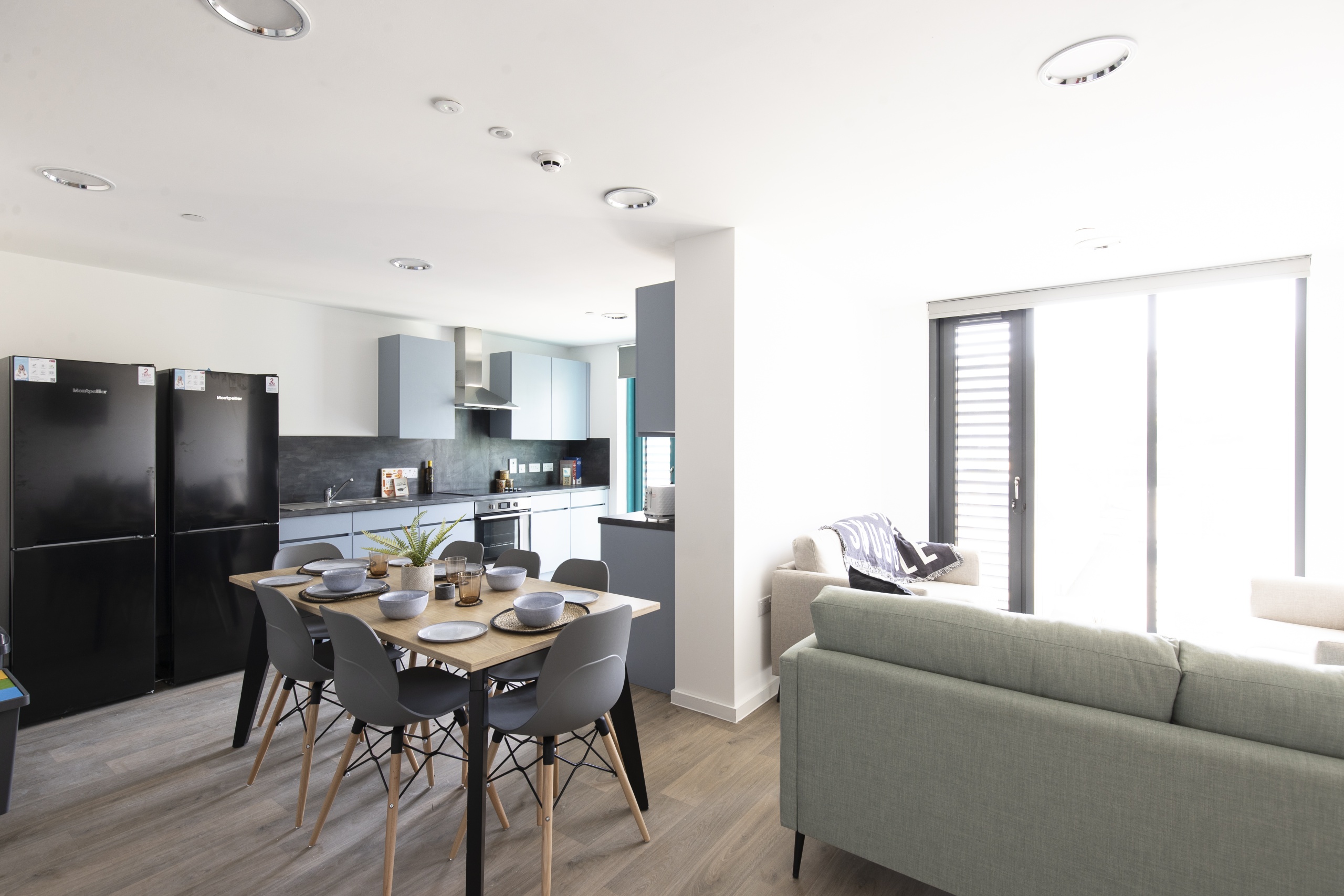 How we helped
This is Fresh approached us with an exciting opportunity to design and transform one of their suites at Ty Nant, a student accommodation in Swansea. Our aim was to create a fun and vibrant space that would inspire and excite students, fostering an environment where they could thrive academically and personally.
Our design concept revolved around the idea of creating a "home away from home" for the students. We understood that a well-designed living space is not just about aesthetics, but it's also about functionality and comfort. With this in mind, we embarked on a journey to make this room a sanctuary for learning, relaxation, and socializing.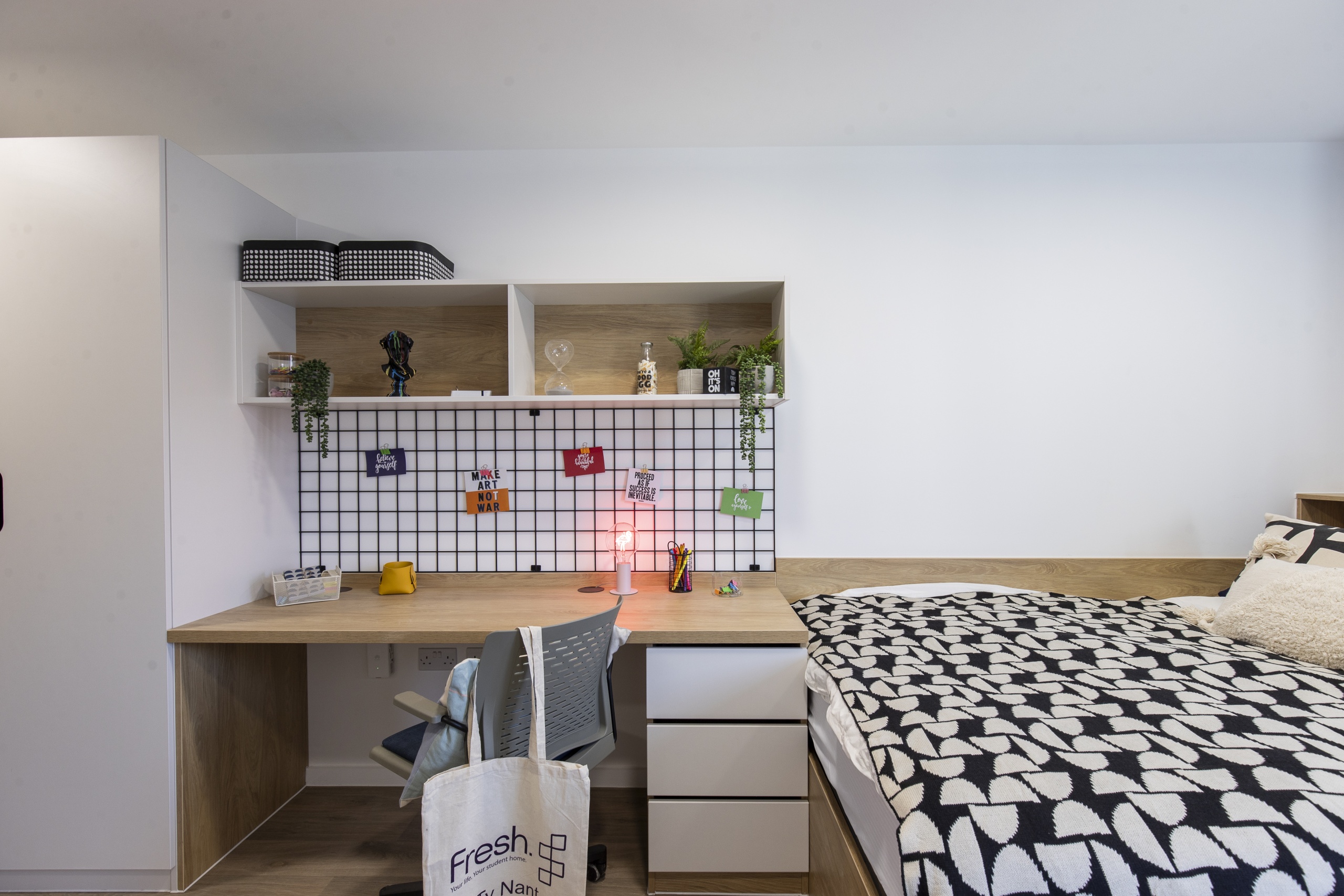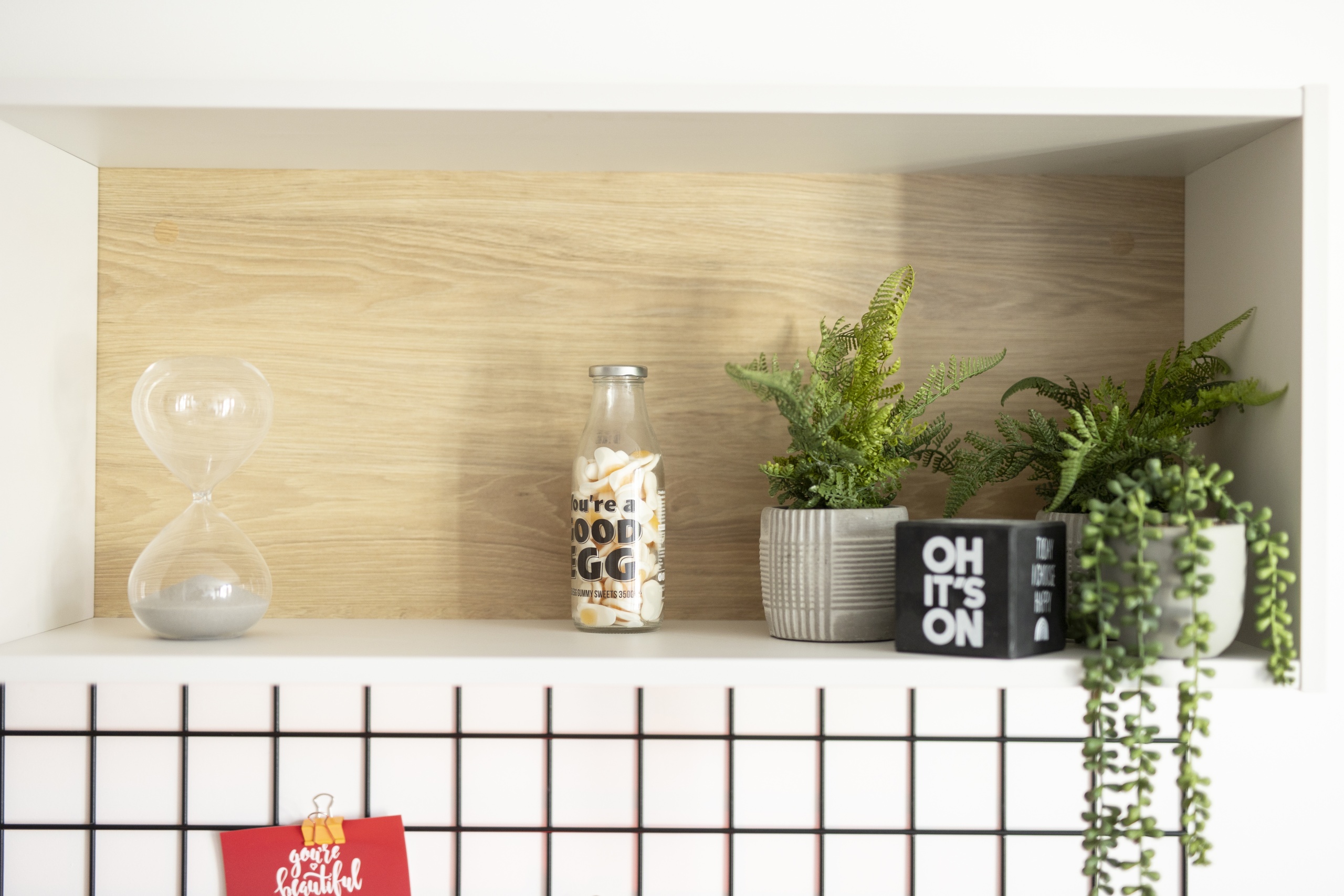 What was achieved
This student accommodation has been reinvented to offer personality and attract young people from near and far and to show them that student digs don't have to be boring! With Ty Nant in Swansea, the design is inspired by natural materials, water streams and the amazing landscapes in the area, reflecting deep blues, soft greens, warm oranges and blush pinks into the palette. Each space was influenced by this and paired alongside brighter hues to create a warm and welcoming space. Fun and quirky accessories were dressed throughout to give that sense of energy and personality that students crave.