Date of Completion
May 2023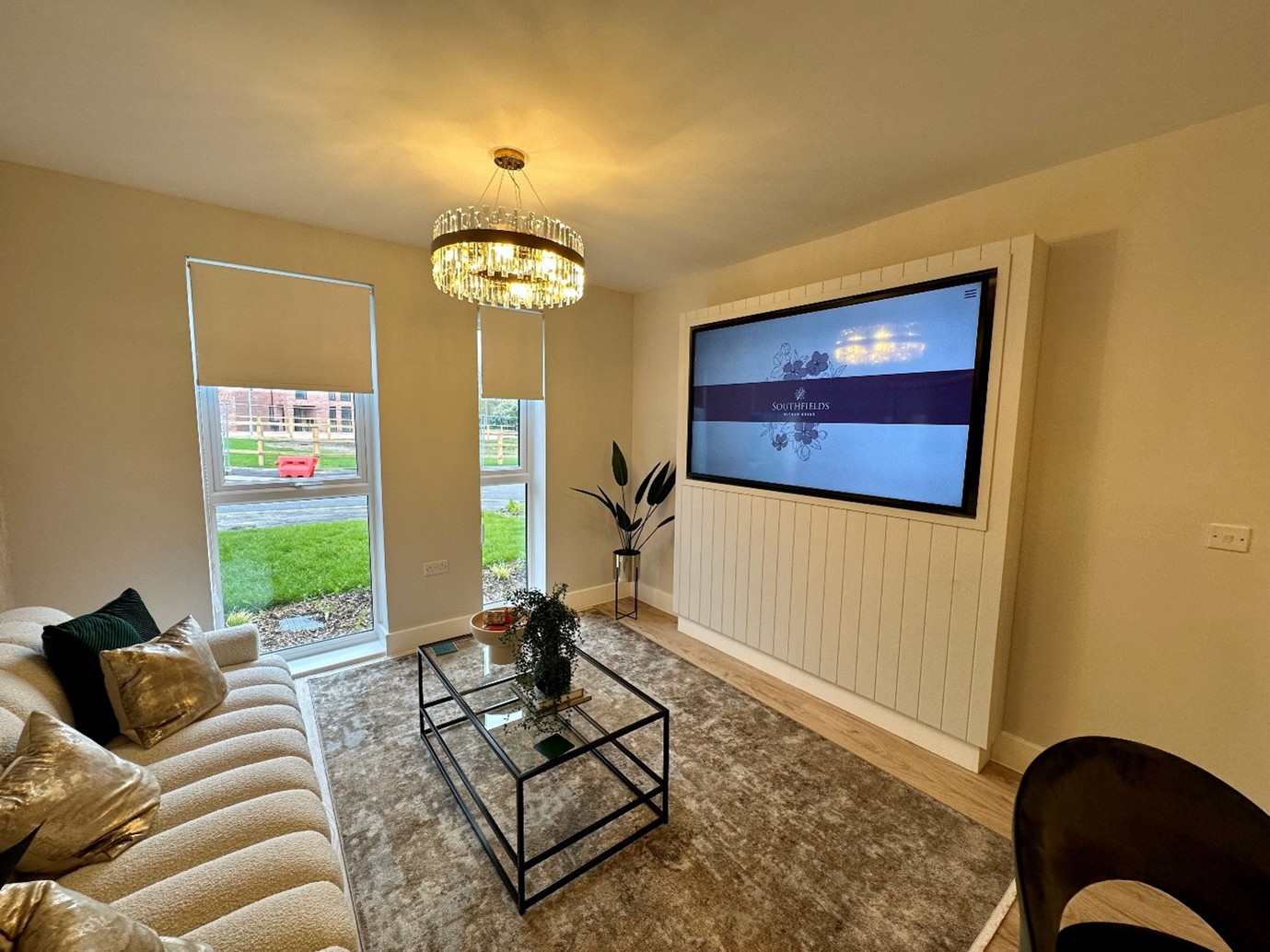 How we helped
Sanctuary approached us to fit out their sales environment and provide them with a custom digisuite™ at their Southfields development, nestled in the Braintree district. Situated in a show apartment, with 3 desk spaces, a lounge and a private meeting space, our aim was to reflect the elegance of the brand in the interior, while also creating the ultimate customer experience through digisuite™.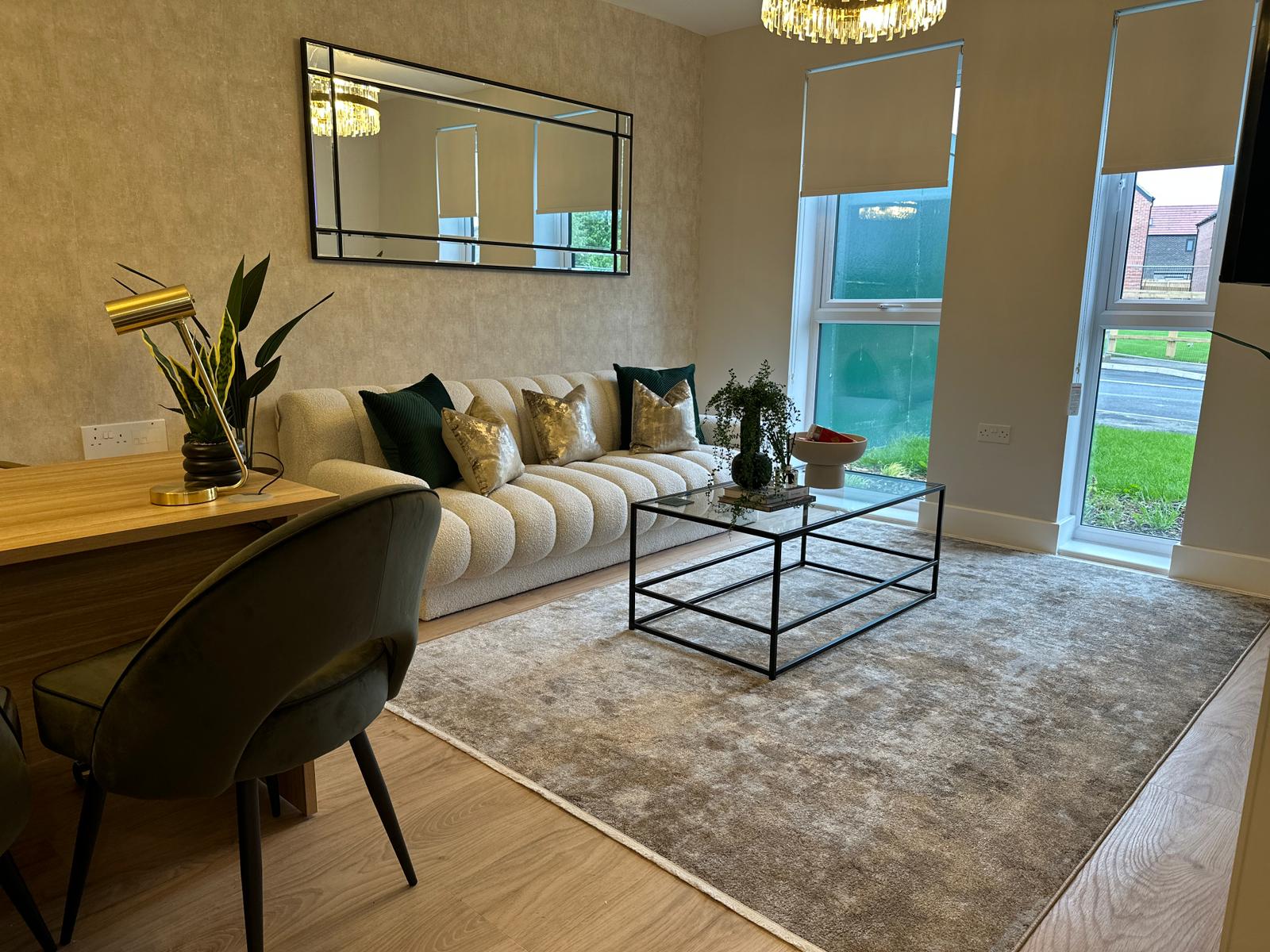 What was achieved
Sales Environment
The touch of elegance in the brand did not go unnoticed, which was amplified in the interior through brass textures, modern light fittings and an off-white bouclé sofa. With the bouclé sofa taking centre stage, this is the perfect spot to comfortably view digisuite™ from. Green tones were chosen as our statement colour, fitting for both the brand but also the fields surrounding the development. Styled with planters, display books & plump cushions the sales space reflected a home away from home feel ensuring potential residents feel at ease while buying their own home at Southfields.
digisuite™
The digisuite™ features the site plan, location information, and a promotional video screensaver, all accessible on a 75-inch touchscreen. With the touchscreen being the centre point of the marketing suite, the customer has everything they need at their fingertips. There is also a tablet in the kitchen to allow customers to use digisuite™ while exploring the show home or conversing with the sales team over a coffee.