Location
Canary Wharf, London
Date of completion
October 2018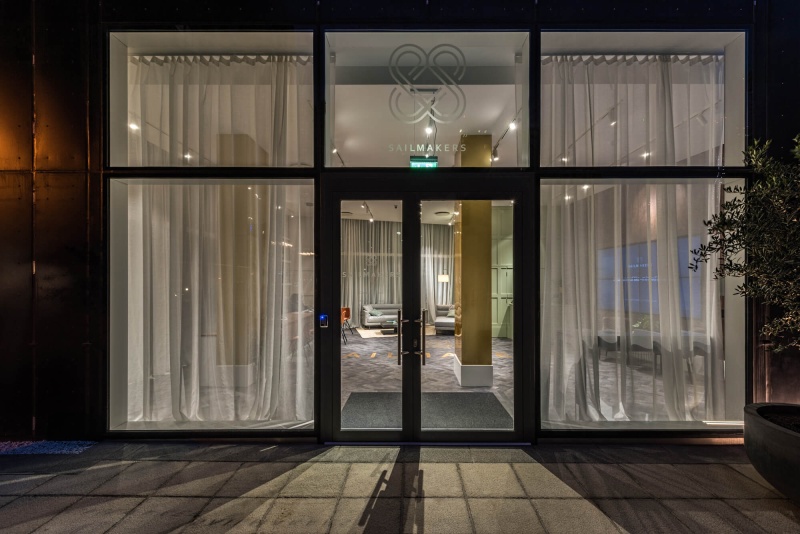 How we helped
Situated within the fast-growing Canary Wharf, the corner commercial space needed to attract the customers into the suite and showcase the lifestyle that the development exudes. The interior space needed to house not only a front of house desk area, but also a private office for colleagues based on site.
The interior styling needed to also take inspiration from the permanent spaces planned for the communal areas.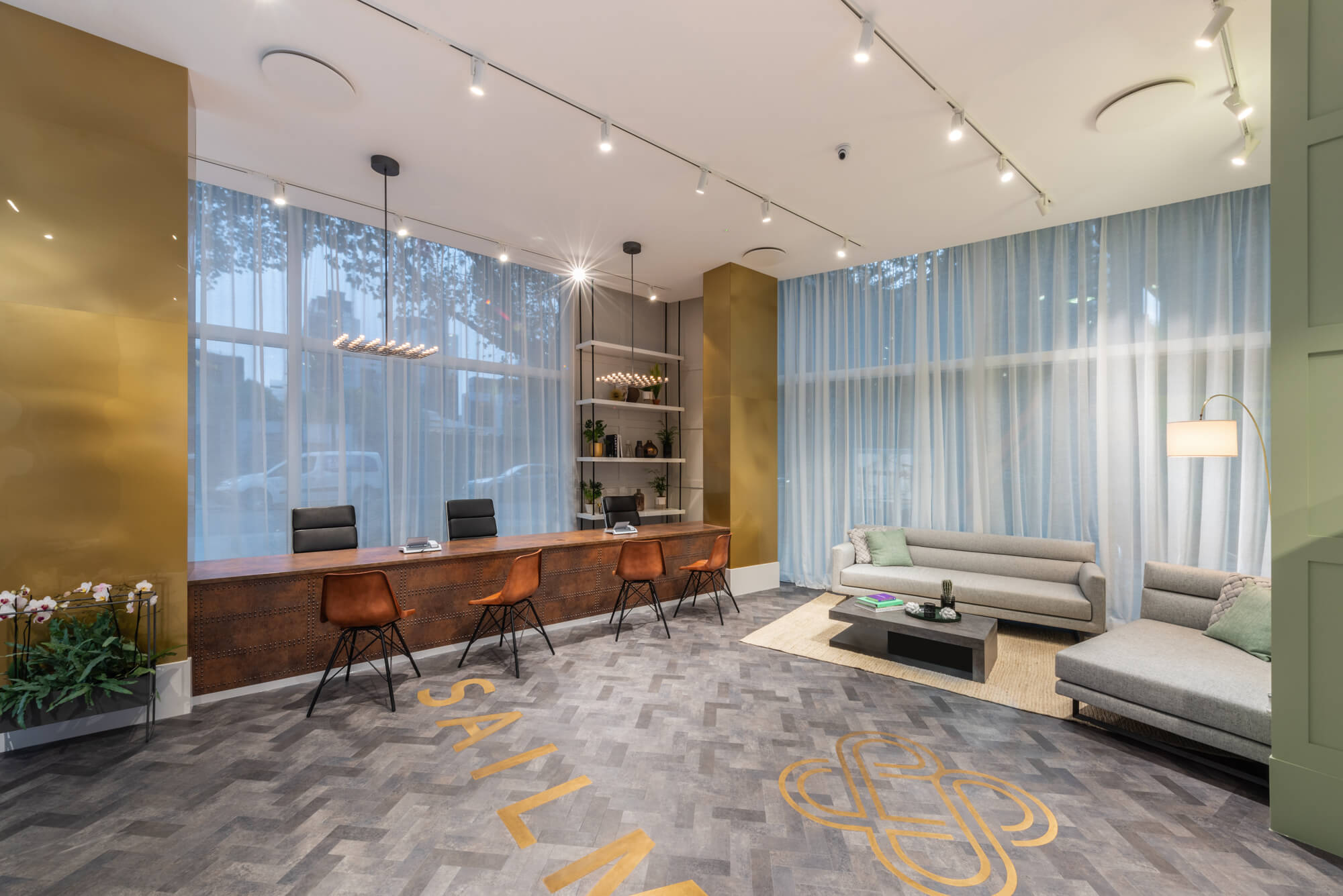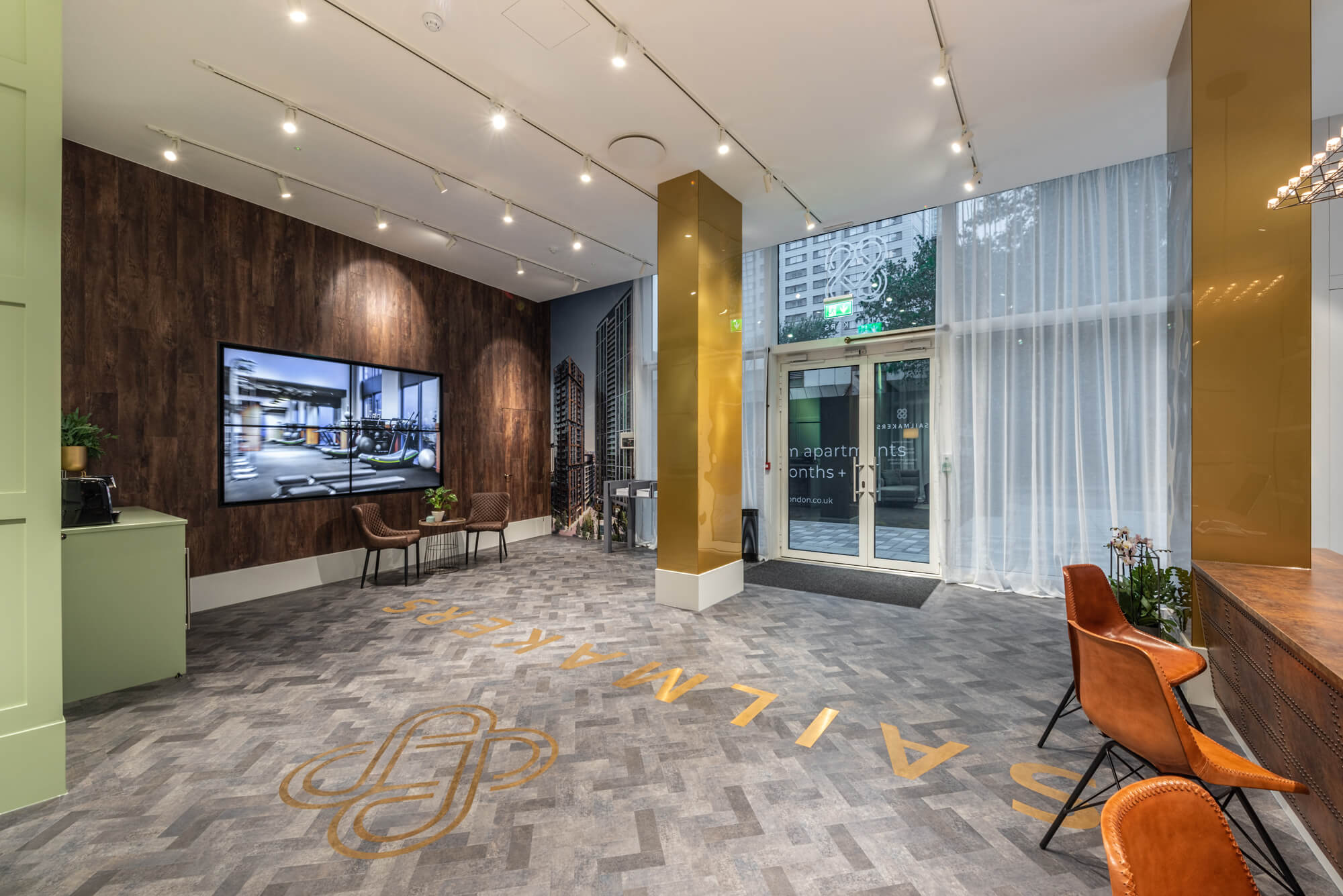 What was achieved
Using high-end materials that complement the space and development, we designed a lot of separate elements in what can be seen as a small single space. With one large desk, to house three sales agents, a metal effect laminate was used with hand-fitted rivets – all 1,500 of them. With such a high ceiling the walls were finished with classic Elizabethan panelling with a modern twist.
As with most commercial spaces, we had columns to contend with. We designed them to have a mirror gold effect bouncing light and the illusion of space around the room. Due to the minimal space, furniture needed to be simple but also high end using soft fabrics and cool greys to let the rest of the finishes take centre stage.