Location
Kensington, London
Date of completion
October 2014
How we helped
More West, Focus' second marketing suite with Peabody is situated in the borough of Kensington and Chelsea.
The marketing suite is positioned within an existing railway arch under the Hammersmith and City Line in West London.
On a site with limited space and access, Peabody required a marketing suite that gave them both the best presence and footfall.
After site visits and a feasibility exercise, a railway arch next to the site, was identified as a suitable space for the marketing suite.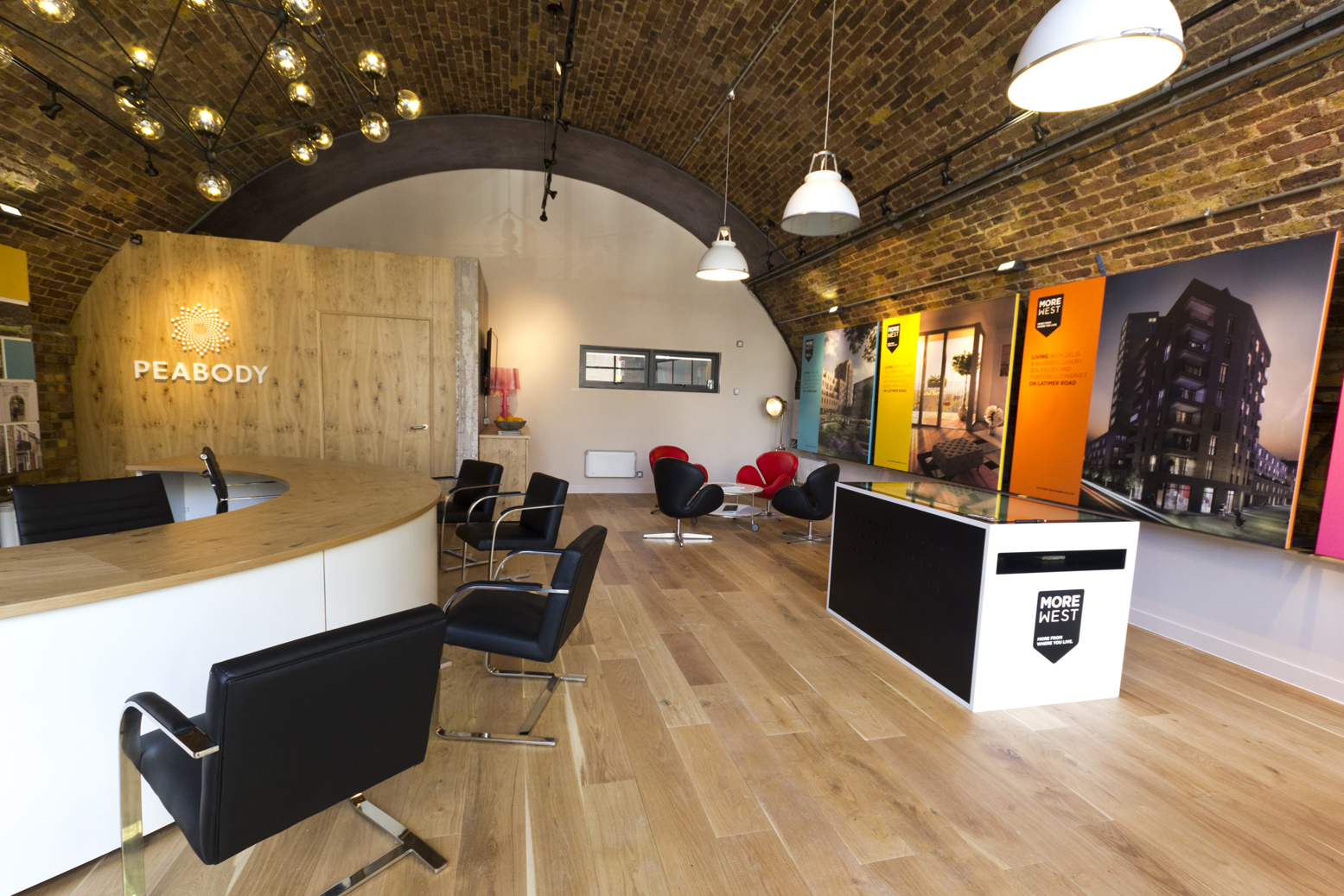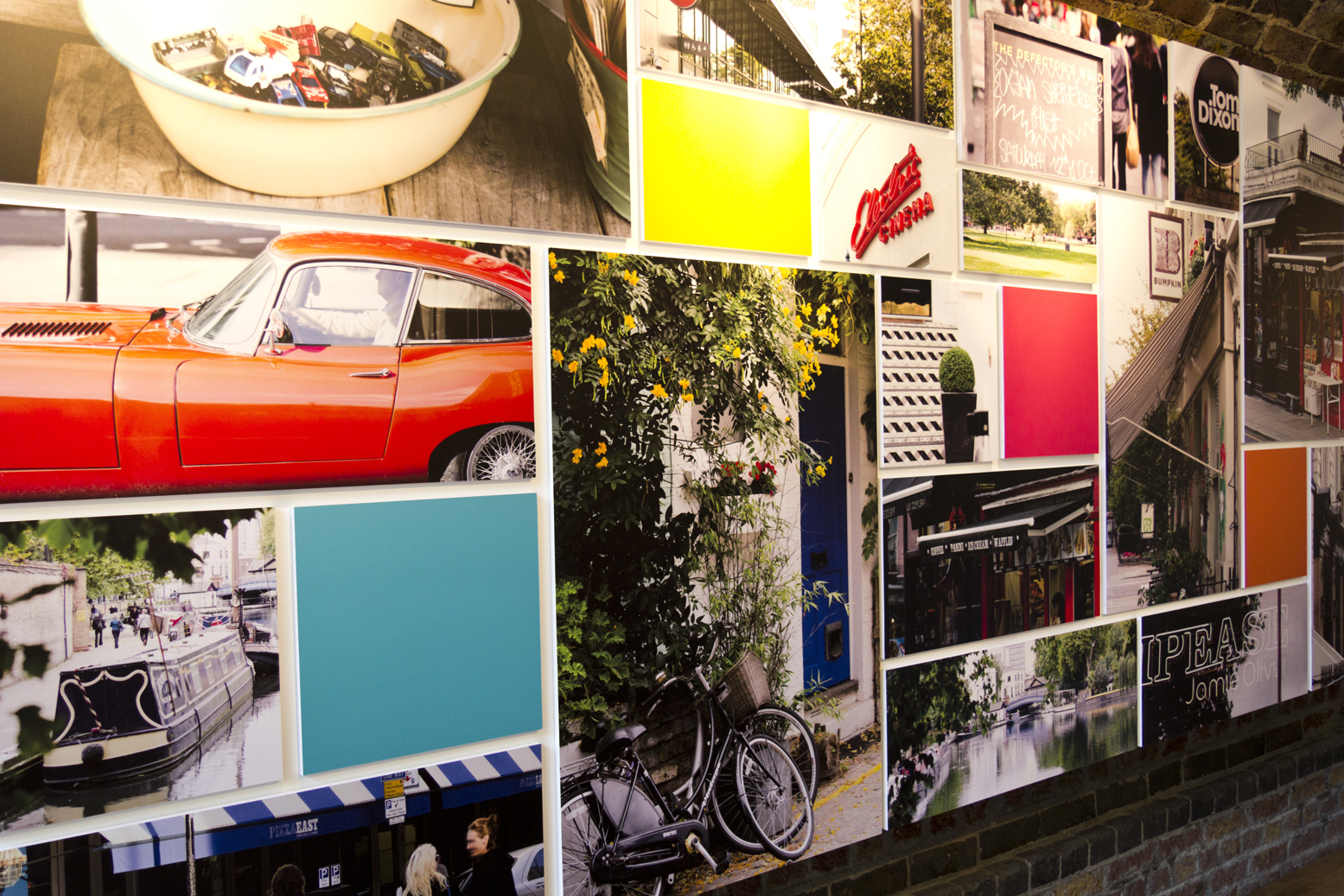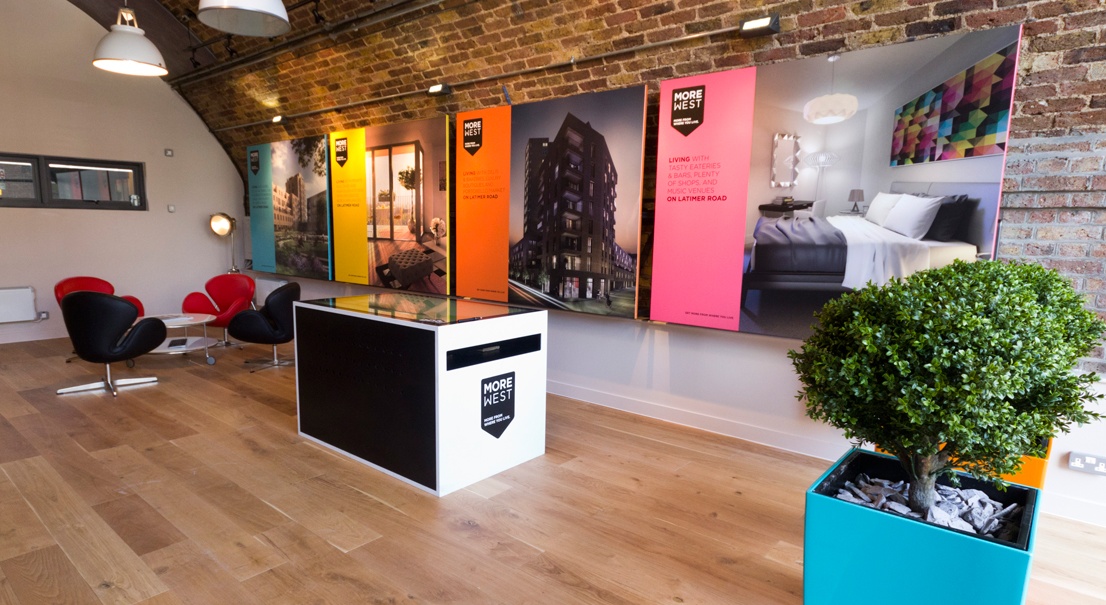 What was achieved
Once the arch was selected as our location, our plans and proposal had to be approved by the London tube network. Once work began, early challenges were tackled, such as waterproofing the 100-year-old arch, building a floor and installing electrics and services.
The biggest phase of the build involved the glazed front elevation whereby a bespoke-fitted frame had to be built off site and installed to make the unit watertight and give impact.
The interior design gives the marketing suite a gallery feel; stripped back to let the original arch feature heavily and complement the strong brand colour palette for More West.
Completed in September 2014, the suite launched in late October and features an engaging interactive table, which is unique as it allows for multi-use simultaneously, creating personalised markers for customers.