Development
Granville Gardens
Date of completion
July 2022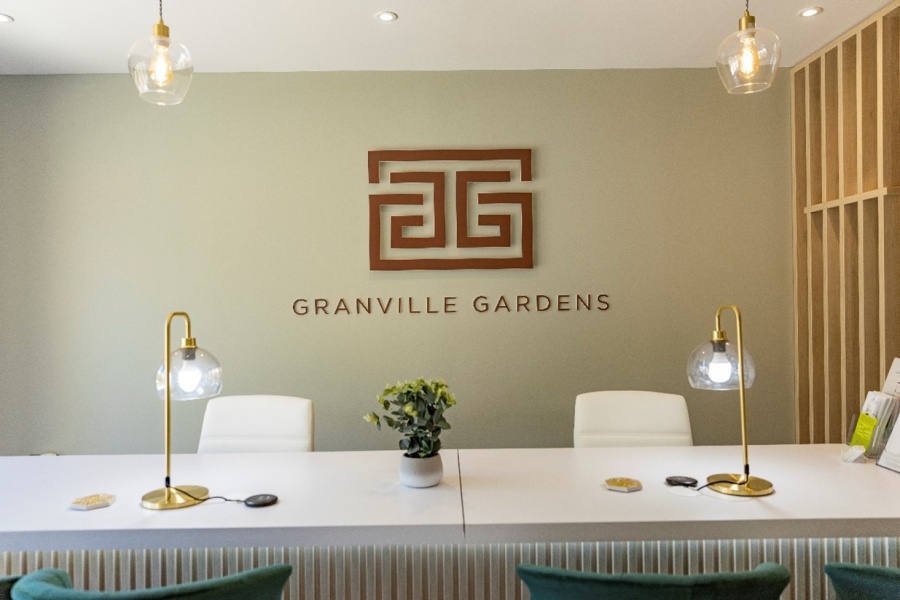 How we helped
At the beginning of 2020, One Housing, in conjunction with Mullaleys and Sherry Green, we were instructed to design and fit out the marketing suite for their latest scheme, Granville Gardens.
The brief was simple, create a warm and welcoming environment that provided an intuitive customer journey which was tailored to the target market, but also making it a great place to sell from.
Unfortunately, due to the pandemic, the site was then delayed until restrictions were lifted, and the site began works again.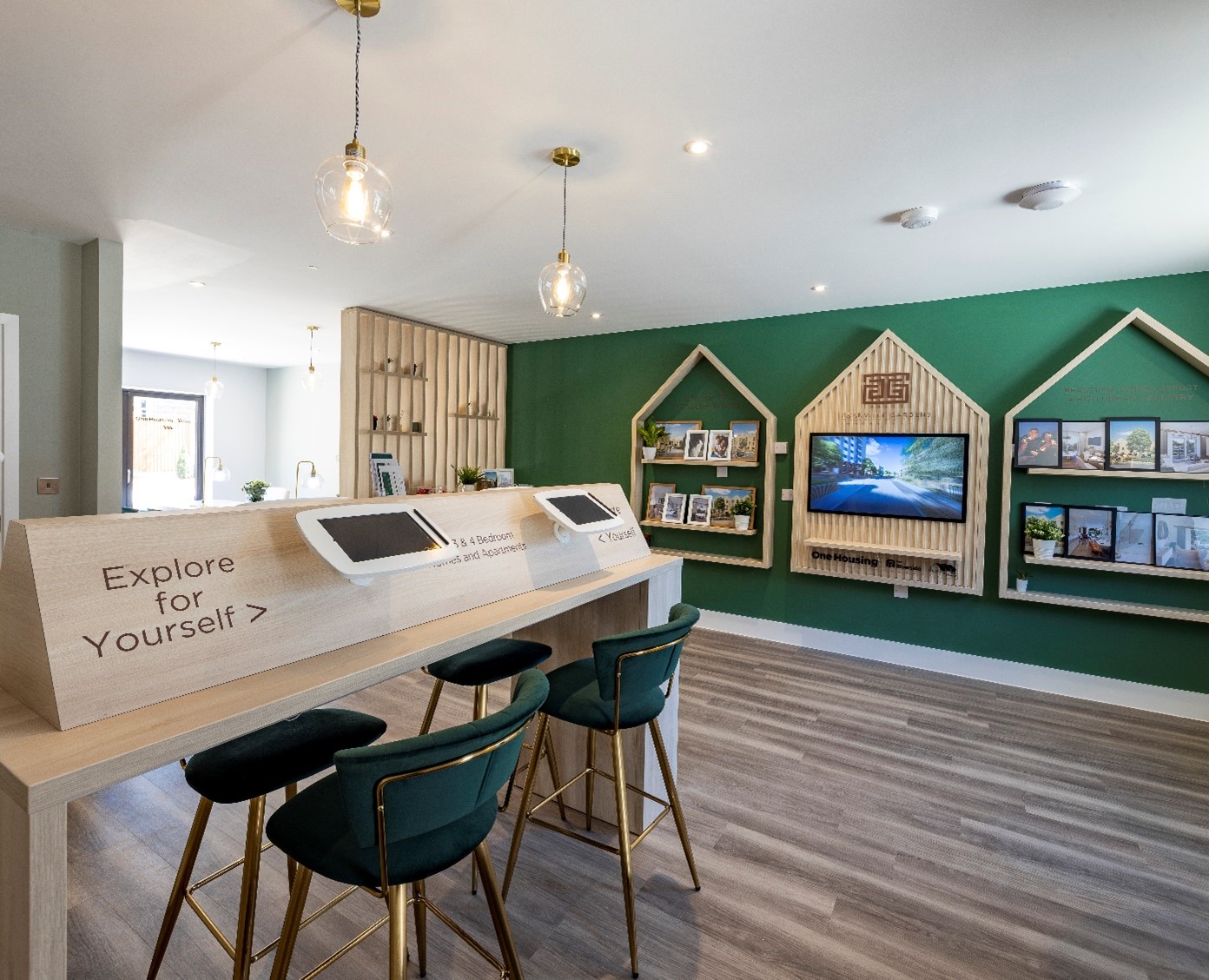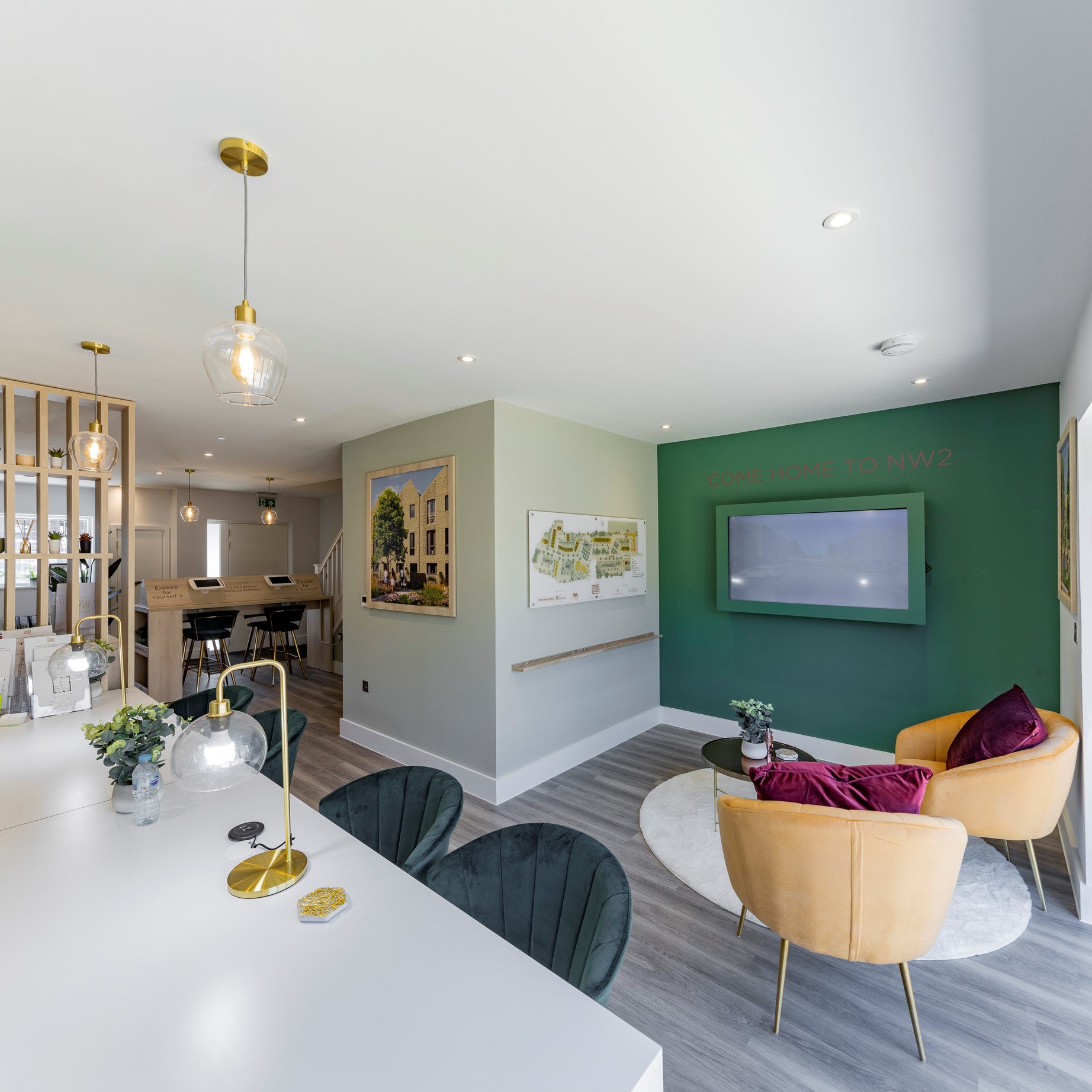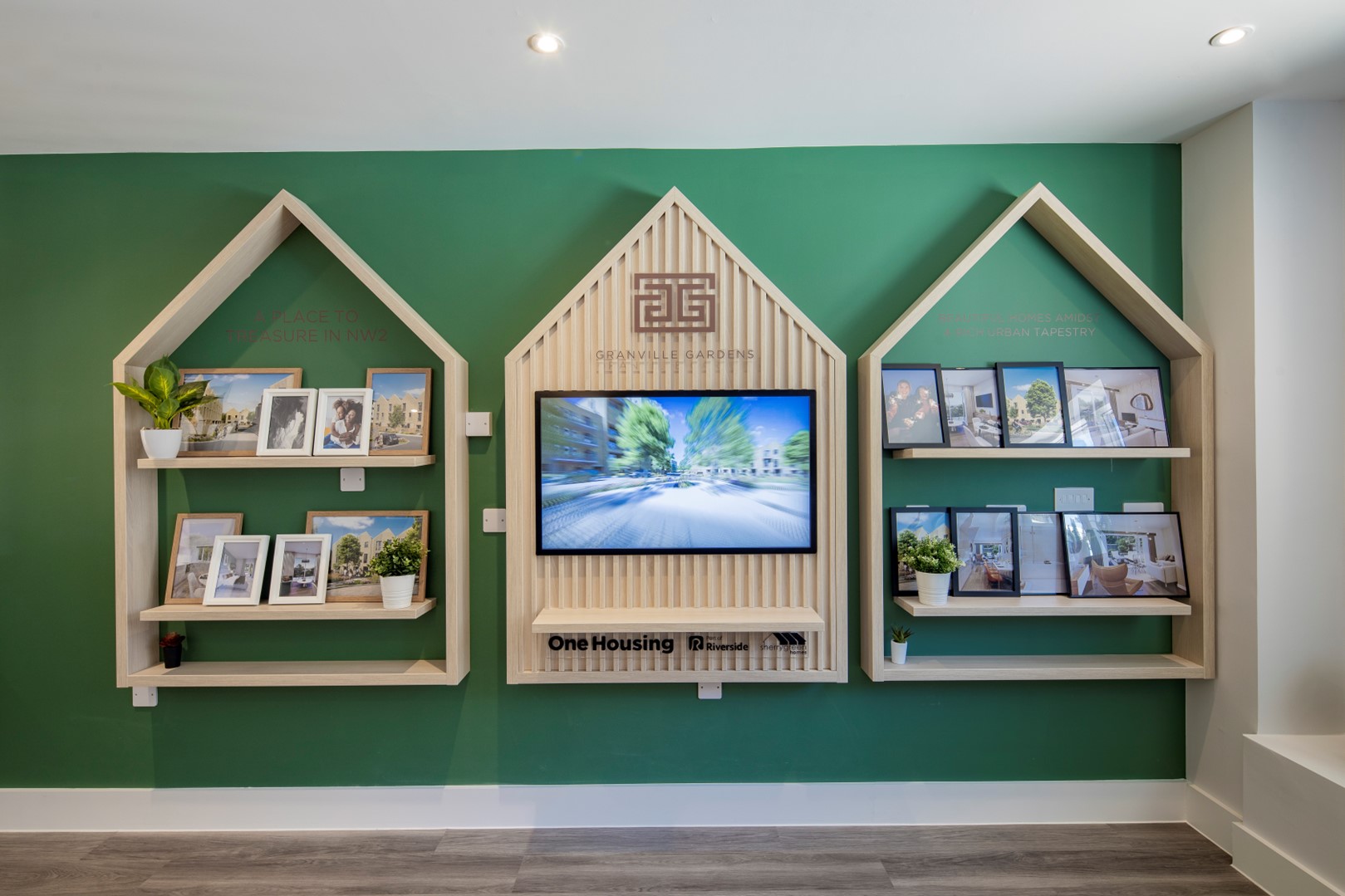 What was achieved
We wanted the design to be in keeping with its surroundings in addition to its target audience.
We wanted to make this feel like a retail space so we carefully considered the customer journey with discovery elements such as the high interactive plinth to the forefront with feature joinery pieces mounted to walls giving shelving for graphics and planting, we wanted the space to feel sophisticated yet homely.
Wood tones were heavily used throughout the space with wood slat feature walls giving impact, this paired perfectly with the brand green colour which was used to create impact on feature walls.
Accents of gold throughout on lighting and joinery and FF&E details gave a warmth to the space in addition to and added a luxury feel.
Velvet fabrics were selected to add a soft tactile feel and add a further sense of luxury.
To the centre of the space housed a bespoke café bar with wood slat feature divider wall to create a café hub feel for the varied target audience.
What the client had to say
"It has been a pleasure working with the team at Focus who have always made us feel a part of the process right from the proposal to installation, we are so delighted with how Granville Gardens has come to life, the feedback back from customer and the team has been great." – Samya Salouane, Pre-Sales Manager