How we helped
Gilbert & Goode, approached the digital team at Focus Agency to design and build a new website to showcase their new-build property offerings to customers.
Gilbert & Goode had recently undertaken a major brand refresh, so it was important for the team at Focus to reflect this on the website, ensuring brand clarity in conjunction with Gilbert & Goode's wider values.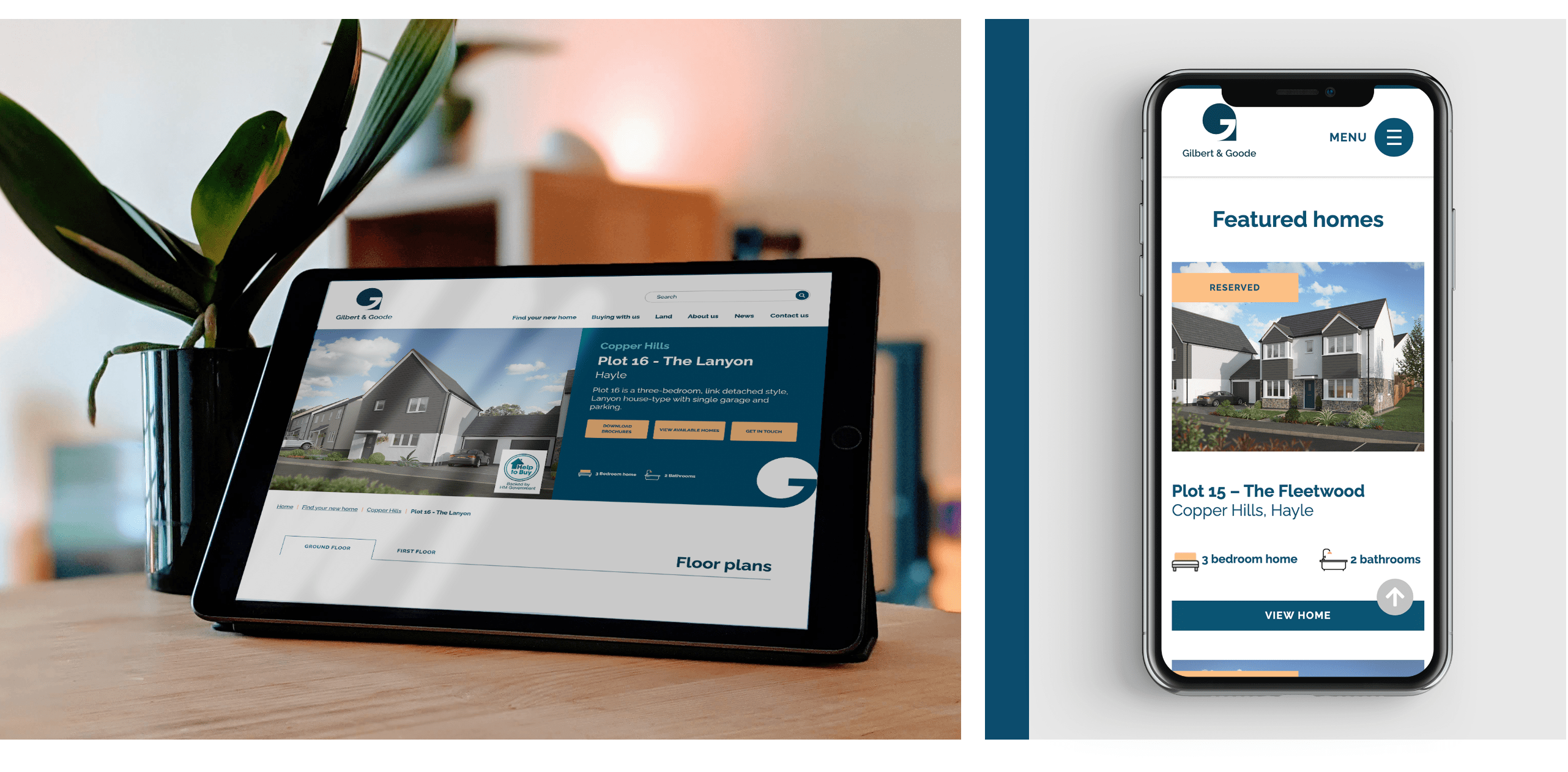 The User Experience team held discovery sessions with Gilbert & Goode. Those valuable sessions gave UX a chance to understand what our clients required from their website. They also acted as a basis for the functionality document and wireframes our UX team produced in the first phase of the project.
The website needed a clear and concise structure with call to actions throughout. Site navigation was made easier for users searching for relevant information, registering their interest, downloading a brochure or contacting Gilbert & Goode direct.
Our team worked with Gilbert & Goode's brand guidelines to create the new web design. The look and feel were kept clean with the use of the brand's key colours and iconography styles.
The incorporation of their new 'G' element was added to the headers and footer of the website to further enhance the brand.
As with any new homes website, property search functionality is a vital feature that allows users to discover available properties. Our website development team built this on the home page and find your new home page so users could start their property search with ease.
A template was created for Gilbert & Goode giving them the flexibility within the CMS, to build content pages with elements they want to include.
Within a week of the website going live, all plots on the website for Gilbert & Goode's first release for their Copper Hills development were reserved.