Date of completion
October 2022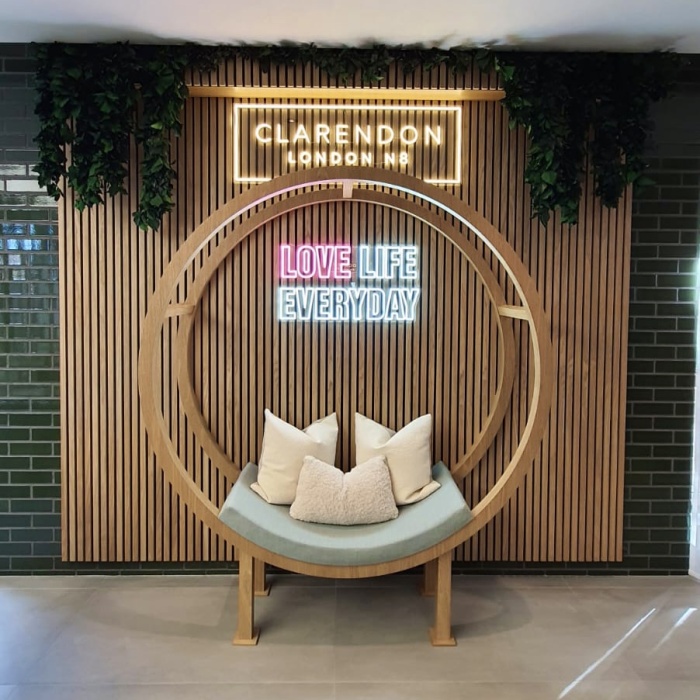 How we helped
Berkeley Group approached us with a fantastic opportunity to design and install a photo wall for their Cavendish House development at Clarendon.
We wanted to create something impactful to rejuvenate their marketing suite for an upcoming launch event and really give customers something to talk about, not only within the space but to share with their friends and family through social media.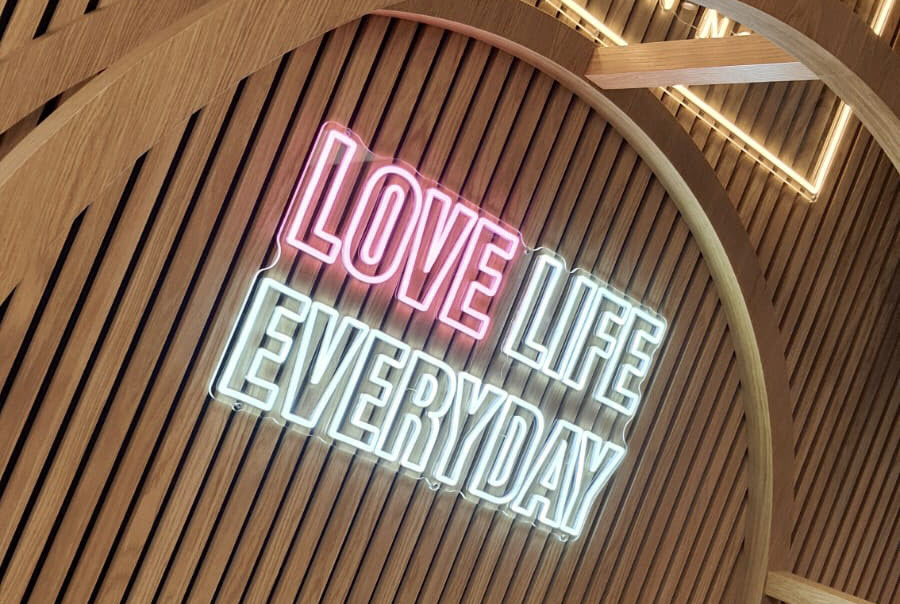 What was achieved
To correspond with the overall look of their marketing suite we used soft wood tones and preserved foliage. We included beautiful linear forms of the wood cladding, soft textured feature cushions and a circular shape for the main seating structure which gave a wonderful, elegant feel to the design.
Using preserved foliage helped us to play our sustainability role as well as giving a warming, natural aroma. The light up LED logo and statement writing really helped to give that wow factor to the overall look with bright, colourful lights making the overall design eye-catching and exciting.
The design brings excitement to Berkeley's sales environment and gives the opportunity for customers to share their home-buying journey with friends and family with the help of an eye-catching backdrop. These moments help to bring engagement and drive awareness of your brand and development across social media. We also love how Berkeley decorated for Halloween, adding a spooky touch to the design.
If you want to explore something like this in your development, get in touch with the team here.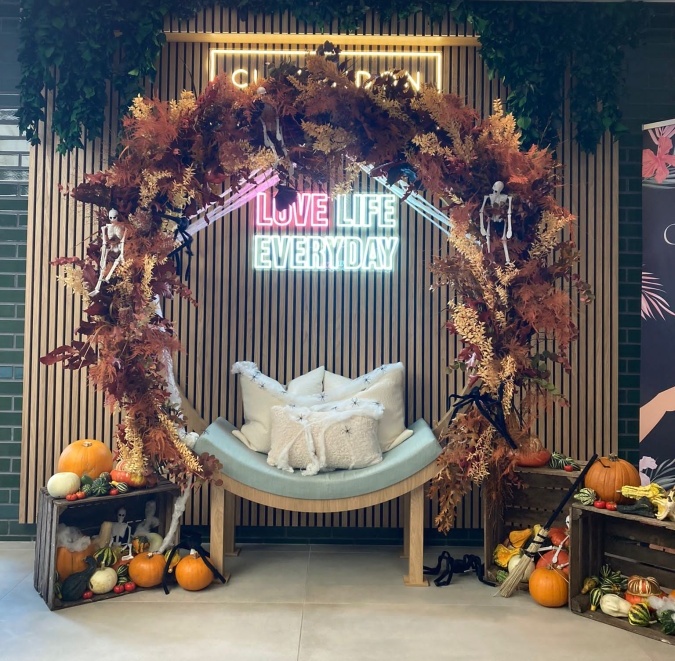 What the client had to say
"We absolutely loved working with the guys at Focus.
They designed and styled an amazing Instagram Wall that has had a fantastic response from our team and customers.
We look forward to working with them again in the near future." – Rachel Kessie, Head of Marketing